Get started
Bring yourself up to speed with our introductory content.
Analyzing the SharePoint storage problem
SharePoint's goal is to make sure everything is stored in one place. That is accomplished through the central repository, but it also introduces many challenges.
In this book excerpt from Intelligently Reducing SharePoint Costs through Storage Optimization, by Don Jones and Realtime publishers, we take look at Chapter 1: The Problem with SharePoint Storage. Learn about the role SharePoint's content repository plays, how to identify problems with specific types of SharePoint content and the best ways lay out business goals for SharePoint storage.
---
TABLE OF CONTENTS
SharePoint vision | Content repository | Content dilemmas |
Storage deep dive | Business goals
We've been promised a world where SharePoint becomes our entire intranet. At the very least, SharePoint is marketed as a means of centralizing all our shared data and collaboration efforts. Conference speakers tell us that we should migrate our shared folders into SharePoint, integrate SharePoint with back-end databases, and make SharePoint the "dashboard" for all our users' information needs.
In many regards, SharePoint can do all of that -- but the price can be prohibitive. Why? That's what this book excerpt is all about: The problems that can arise when SharePoint becomes the centerpiece of your information sharing and collaboration. That's not to say we can't make SharePoint do the job. On the contrary, we can make SharePoint fulfill its marketing hype and much more -- if we use the right techniques to overcome some of its inherent hurdles.
The SharePoint vision: Everything, in one place
Microsoft's vision for SharePoint is for it to become the central, single location for all your information-sharing needs. The problem with many of today's environments is the sheer amount of data that users need access to, and the fact that the data is scattered all over the environment. For example, consider Figure 1.1. Users access information from shared folders on file servers, from public folders in Exchange, from line-of-business application databases, and much more. Simply teaching new users where all this information lives is time consuming and challenging, and finding the right data at the right time can be bewildering for even experienced users.
All these different information repositories have their own means of access, too. Shared folders typically rely on Server Message Block (SMB) protocols, while Exchange public folders may be accessible via the Internet Mail Access Protocol (IMAP), Outlook Web App (OWA), Remote Procedure Calls (RPCs), and more. Line-of-business data -- even basic summary data that you might want to glance at now and again throughout the day -- might use entirely different protocols. Making sure users have access to everything from everywhere -- from the office to their homes, including computers and mobile devices -- is challenging and often impractical.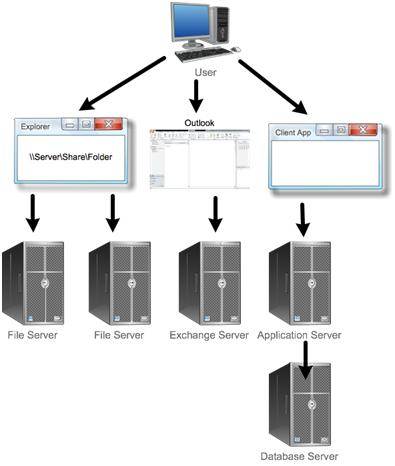 Figure 1.1: Users access information from too many places.
There are additional problems with this scattered access. For example, shared files living on a file server aren't version-controlled, making it all too easy for a user to accidentally delete or change something they shouldn't have. This mistake then forces an administrator to resort to a backup. Newer versions of Windows support a Volume Shadow Copy Service (VSS) feature that can help with the problem, but it's a time-based snapshot. That means it won't capture every version of a changed file, so you can still end up losing valuable information.
SharePoint proposes to solve this business problem by centralizing everything into a single location. As Figure 1.2 shows, users can continue to employ whatever means they like to access the data -- including Microsoft Outlook -- but the primary access is through a Web browser. The benefit of this technique is that Web browsers exist on nearly every modern computer and mobile device, and use a simple protocol that can be initiated from anywhere in the world. Suddenly, all that shared data is centrally available through a single interface.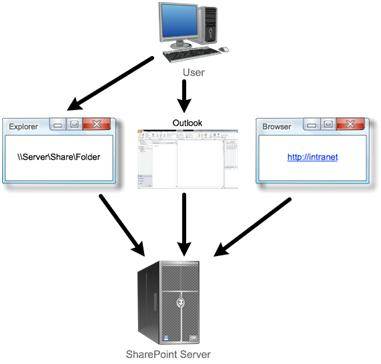 Figure 1.2: Centralizing everything in SharePoint.
Even business data from back-end databases can be integrated into SharePoint dashboards, while remaining in their original databases. This makes SharePoint a single "portal" for corporate data; in fact, the first version of SharePoint was called SharePoint Portal Server, an early suggestion of this all-in-one vision.
SharePoint can not only centralize all this information but also make it version-controlled, indexed, and searchable. Now, users can find data more easily, and the data is protected against accidental change or deletion through a version-controlled repository.
That's SharePoint's promise, and it's primarily delivered through the idea of having everything contained in a single, central repository. That repository, unfortunately, is exactly what introduces many of SharePoint's most significant challenges.
TABLE OF CONTENTS
SharePoint vision | Content repository | Content dilemmas |
Storage deep dive | Business goals
| | | | |
| --- | --- | --- | --- |
| | | This chapter is an excerpt from the book, Intelligently Reducing SharePoint Costs Through Storage Optimization, authored by Don Jones, and published by Realtime Publishers, November 2010, ISBN 978-1-935581-25-3, Copyright 2010 by Realtime Publishers. Download the complete book for free at Realtime Nexus Digital Library. | |
Dig Deeper on SharePoint administration and troubleshooting