AvePoint's DocAve Software Platform
Learn how admins can use DocAve Software Platform to perform backup and recovery, disaster recovery, administration, replication, archiving, compliance and migration tasks.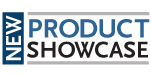 AvePoint's DocAve Software Platform integrates with SharePoint to help admins with backup and recovery, disaster recovery, administration, replication, archiving, compliance and migration tasks.

Anchored by a unified, browser-based user interface and supported by a fully distributed, highly reliable architecture, AvePoint Inc.'s DocAve Software Platform delivers the tools organizations need to maximize ROI for their SharePoint deployments.
Its Criticality Matrix classifies all content based on business importance and usage activity, then automatically assigns it an appropriate backup schedule from user-defined rules. Its Replicator feature provides live, real-time replication, with fully customizable event triggers, conflict resolution tools and throttle controls.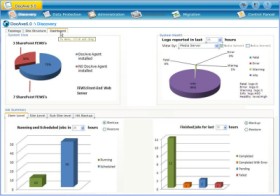 Figure 1: DocAve Software Platform (Click on image for enlarged view.)
In addition, with these DocAve features, admins can do the following:
Use its Deployment Manager to perform efficient and flexible propagation of complex server configurations and custom solutions between environments in order to streamline the staging and deployment process.
Use the DocAve Migration Suite, which provides fully-mapped, live and scheduled, granular or bulk migration from a variety of legacy sources, including eRoom, File Systems, Exchange Public Folder, previous versions of SharePoint, and Lotus Notes/QuickPlace. With it, admins can consolidate their various data repositories into SharePoint according to business needs using its graphical-based, point-and-click mapping of content, permissions and configurations, and robust scheduling capabilities.
System requirements: PC with an Intel Pentium III-compatible 1,000 MHz processor minimum; Intel Pentium 4-compatible processor recommended; 1 GB of RAM and 1 GB of hard disk space. Windows XP, Windows Server 2008, Windows Server 2003 Standard Edition, Windows Server 2003 Enterprise Edition, Windows Server 2003 Datacenter Edition, or Windows Server 2003 Web Edition (includes x64 editions). .NET Framework v2.0 and higher.
Pricing: DocAve Backup and Recovery is $3,495 per server; DocAve High Availability is $2,395 per server (bundled at $3,995 per server); DocAve SharePoint Discovery is free; and DocAve SharePoint Administrator is $3,995 per WFE. Other prices vary depending on configuration.
Dig Deeper on SharePoint administration and troubleshooting