Evaluate
Weigh the pros and cons of technologies, products and projects you are considering.
Azaleos ArchiveXchange
Learn about Azaleos' ArchiveXchange product which improves Exchange performance, reduces backup and recovery times and eliminates quota management.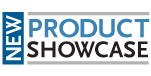 ArchiveXchange is a complete email archiving and storage management product that improves Exchange performance, reduces backup and recovery times and eliminates much of the need for Exchange-based quota management. ArchiveXchange removes email from the Exchange server, then indexes and stores messages and attachments in searchable folders that are accessible using Outlook, Outlook Web Access (OWA) and mobile devices.

As mailbox sizes increase, so does the number and size of items stored in those mailboxes. This increase impacts the performance of Microsoft Exchange for all users. ArchiveXchange automatically moves archived messages to secondary storage and manages the Exchange Server information store to optimize email system performance.

Because it archives and indexes messages and attachments, users can easily retrieve, forward and delete messages. Azaleos Corp. designed its backup and disaster recovery solutions to protect archives.

The archiving process is virtually transparent. Users can search the indexed archives based on sender, received date, keywords and attachments.

ArchiveXchange features include the following:
End-user accessibility and ongoing storage cost reductions. Users can access their archived email messages using pure HTML, making it easier for OWA users to access archived messages. The product also implements single-instance storage for messages and attachments. This de-duping process can reduce storage space by 33%.
Moves or deletes old or unwanted email and attachments, single-instance duplicate attachments, zip attachments and compacted .PST files. It provisions space on a per-mailbox basis using pre-determined global mailbox quotas. When the quota is reached, content in the mailbox is archived. ArchiveXchange stores the oldest messages and attachments first or as established, using a specified policy defined per mailbox.
Optimizes email experience and makes quotas virtually transparent. Archived messages are replaced with stubs -- HTML tags that direct the user to the archived message -- in their original location for easy retrieval. Although quotas are enforced, the user experience in Outlook and OWA appears as an unlimited email account.
Supports corporate retention policies, compliance and e-discovery. ArchiveXchange enforces legal and HR policies by deleting archived messages after their usefulness has expired. The product enables journaling on Exchange for message archival.
System requirements: Microsoft Exchange Server 2003 or Exchange 2007.
Pricing: The ArchiveXchange service starts at $4 per user, per month.
Dig Deeper on Exchange Server setup and troubleshooting