Evaluate
Weigh the pros and cons of technologies, products and projects you are considering.
Azaleos OneStep ManageXchange
Azaleos OneStop ManageXchange add-on tool is a remote command-and-control system to troubleshoot and fix issues in on-premise Exchange Server environments.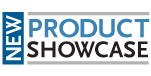 Azaleos OneStop ManageXchange is a remote command-and-control system to troubleshoot and fix issues in on-premise Exchange environments. Azaleos OneStop ManageXchange uses the Azaleos Corp.'s SecureXchange technology to deliver a secure, controllable and auditable solution for managing Exchange server email infrastructures.

Azaleos Network Operations Center (NOC) administrators can remotely troubleshoot and fix issues in customers' Exchange environments. ManageXchange communication occurs over a secure, encrypted channel into the Exchange server. Customers define access permissions.

Building off the addition of Azaleos OneServer's managed virtual appliance, ManageXchange can manage both hosted and guest servers remotely. This virtualization capability runs on VMware or Microsoft Hyper-V platforms.

Additional ManageXchange features include the following:
Three core updates enhance management control levels for Azaleos NOC personnel, allowing them to reduce downtime exposure to customers.
Secured communications channel allows Azaleos to update the OneServer without a VPN connection. SSL (HTTPS) enables a secure, encrypted, outbound connection from OneServer to the NOC. This prevents spoofing or third-party interference and incorporates a certificate-based, manual authentication technique to secure the communications channel at both ends.
Enhanced command set updates help prevent human error by controlling updates via command set selection, instead of through traditional console-based manual command execution.
Improved Windows PowerShell integration.
System requirements: Microsoft Exchange Server 2003 or Exchange 2007.
Pricing: OneStop ManageXchange monthly charges start at $7 per user.
Dig Deeper on Exchange Server setup and troubleshooting