Evaluate
Weigh the pros and cons of technologies, products and projects you are considering.
Azaleos OneStop ProtectXchange
Azaleos OneStop ProtectXchange strengthens networks against viruses and malware, while also reducing incoming spam.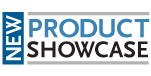 Azaleos Corp.'s OneStop ProtectXchange combines a suite of multi-layered technologies with proactive traffic and connection management to fortify customer networks against viruses and associated malware while decreasing the amount of spam. OneStop ProtectXchange keeps email data behind customers' firewalls, while Azaleos' off-site Network Operations Center (NOC) experts handle management and oversight.

ProtectXchange is a comprehensive antivirus/antispam/content control/image control service that prevents email-borne viruses and malware from penetrating customer networks. It safeguards email data from malicious threats and increases IT's control over the data and content that is transmitted with corporate email.

ProtectXchange's features include the following:
A Web-service approach for email security provides full-time management high availability, eliminating the latency associated with edge servers.
Quarantines and redirects intercepted email messages identified as malware or spam. Multiple blocking and re-routing options are available.
Predictive detection of spam and malware from unknown sources stops threats before they infiltrate email systems.
System requirements: Microsoft Exchange Server 2003 or Exchange 2007.
Pricing: Starts at $4 per user per month.
Dig Deeper on Exchange Server setup and troubleshooting