Azaleos OneStop RestoreXchange and RestoreXchange PLUS
Read about Exchange Server business continuity and disaster recovery with Azaleos' OneStop RestoreXchange and RestoreXchange Plus backup and recovery tools.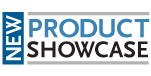 The Azaleos OneStop RestoreXchange and RestoreXchange PLUS services are backup and recovery products with business continuity and dual-site disaster recovery capabilities. Azaleos OneStop RestoreXchange provides immediate backup email services in the event of an outage, including continued access to the user's original mail client.

Its quick activation capabilities guarantee that less than a minute will go by between an outage and RestoreXchange's recovery of the data, and its security systems are underpinned by state-of-the-art encryption technologies and Active Directory authentication.

Azaleos OneStop RestoreXchange PLUS has the same business continuity functionality of RestoreXchange while also supporting a dual-site disaster recovery solution that decreases the amount of hardware required and simplifies testing and deployment.

RestoreXchange PLUS also leverages new Exchange Standby Continuous Replication (SCR) technology in Exchange Server 2007 to allow for scripted, one-to-many or many-to-one failover/business continuity processes.

Azaleos OneStop RestoreXchange and RestoreXchange PLUS Services' features include the following:
Full access to Outlook at all times, insuring that RestoreXchange goes far beyond the "dial-tone-only" experience of many business continuity services.
A 24x7 break-fix solution, guaranteeing 100% messaging functionality within 30 minutes of service interruption.
A back-up DR site, provided with RestoreXchange PLUS, to be housed at the secondary location of your choice.
System requirements: Microsoft Exchange Server 2003 or 2007.
Pricing: OneStop RestoreXchange starts at $4 per user/month. OneStop RestoreXchange PLUS starts at $6 per month/per user.
Dig Deeper on Exchange Server setup and troubleshooting