Evaluate
Weigh the pros and cons of technologies, products and projects you are considering.
Back to school reading list: Active Directory, Fourth Edition
The fourth edition of this book from O'Reilly Media includes everything from Active Directory fundamentals to expert-level tips for Windows Server 2000 and up. Read about everything else it includes by clicking on our slideshow.
Active Directory: Designing, Deploying, and Running Active Directory
By Brian Desmond, Joe Richards, Robbie Allen and Alistair G. Low-Norris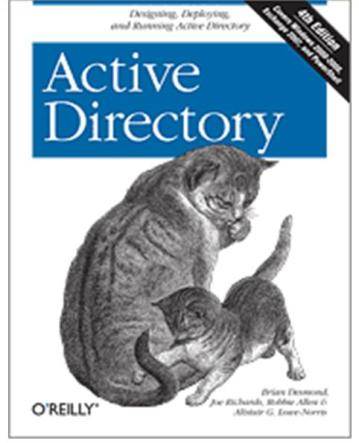 Active Directory is one Microsoft's most powerful -- and most confusing -- technologies. The fourth edition of this book includes everything from Active Directory fundamentals to expert-level tips for Windows Server 2000 and up. In addition to defining key concepts, the book explains the reasons for -- and the implications of -- certain actions.

The first part of the book covers Active Directory (AD) basics, as well as site topology and replication, how AD and domain name system (DNS) work together, as well as Group Policy and AD and password policies. In the next section, these concepts are put into action. You'll learn how to build a namespace, how to organize site topologies, how to add Microsoft Exchange to an existing AD setup, backup and maintenance and more.

Buy this book from O'Reilly Media