Evaluate
Weigh the pros and cons of technologies, products and projects you are considering.
Back to school reading list: Windows 7 Resource Kit
This is Microsoft's complete guide to Windows 7, and it's not just for the power user or Windows admin. Read more about the resource kit in our slideshow.
Windows 7 Resource Kit
By Mitch Tulloch, Tony Northrup, Jerry Honeycutt, Ed Wilson, and the Windows 7 Team at Microsoft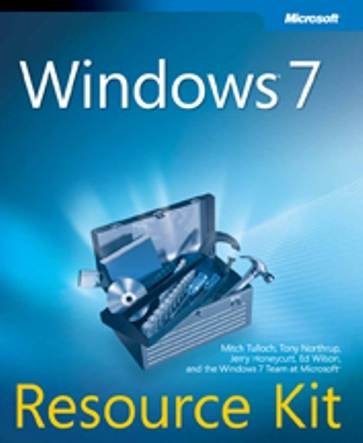 At 1,760 pages, this isn't light reading; but it's not meant to be. This is Microsoft's complete guide to Windows 7 and it's not just for the power user or for the IT admin -- though it is geared more toward the latter. While other books may have more clever things to share, this guide is useful as the official word from Microsoft on Windows 7.

The first section explores how Windows 7 is different from other operating systems -- the different SKUs, the new security features and so on -- while subsequent sections deal with deployment, different ways to manage already-deployed systems and how to prevent common problems. In the networking section, there is an entire subsection devoted to IPv6, as well as a detailed breakdown of how to deal with some of the most common Blue Screen of Death STOP errors.

Buy this book from Microsoft Press
Dig Deeper on Windows administrator jobs and training