Evaluate
Weigh the pros and cons of technologies, products and projects you are considering.
Back to school reading list: Windows PowerShell Cookbook
This cookbook has recipes for common PowerShell tasks in a problem/solution/discussion format. Read about what else it has to offer in our slideshow on the top books for Windows pros.
Windows PowerShell Cookbook
By Lee Holmes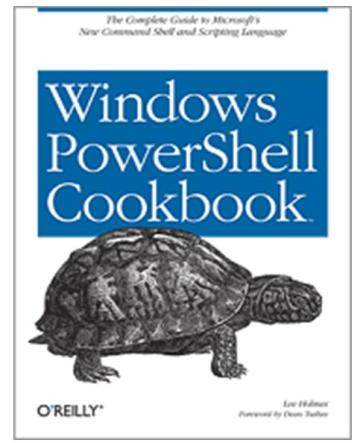 No Windows administrator can afford to ignore PowerShell. Not just because it automates many administrative tasks, but because having working knowledge of one of the most powerful tools to come along for Windows since the wizard GUI also helps when you're given someone else's PowerShell script.

This cookbook has recipes for common PowerShell tasks in a problem/solution/discussion format. In addition, it introduces you to PowerShell's syntax and functionality. Also, there is a section on performing file manipulations, reading XML and network activity. There is one minor downside: The chapter on Exchange Server is terribly short. If you need more information on that topic, Professional Windows PowerShell for Exchange Server 2007 Service Pack 1 is a good resource.

Buy this book from O'Reilly Media
Dig Deeper on Windows administrator jobs and training