Evaluate
Weigh the pros and cons of technologies, products and projects you are considering.
Back to school reading list: Windows Server 2008 R2 Hyper-V
This book adopts a crawl, walk, run approach to explaining Windows Server 2008 R2 Hyper-V. Read more about it in our slideshow on the top books for Windows pros.
Windows Server 2008 R2 Hyper-V: Insiders Guide to Microsoft's Hypervisor
By John Kelbley and Mike Sterling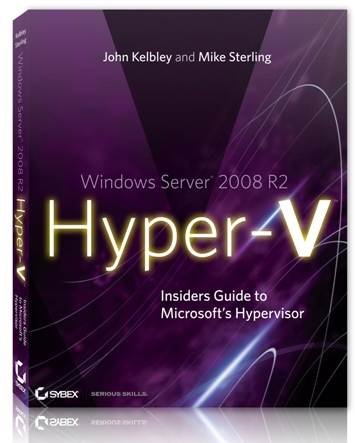 Hyper-V is another technology that Windows admins shouldn't ignore. This book adopts a "crawl, walk, run" approach when explaining Hyper-V. It starts with how Hyper-V embodies specific virtualization concepts and scenarios, then walks you through an installation of Hyper-V as a complement to a variety of Windows Server products, including Windows Server Core and Windows Server 2008 R2. This guide touches on security, best practices for hosts and virtual machines, physical-to-virtual migration, backup and recovery, high availability, scripting and automation, and using the System Center Manager family of products (Virtual Machine Manager, Data Protection Manager and Operations Manager). My favorite aspect is that this book is available either in a conventional dead-tree edition or as a Kindle book from Amazon.com.
Dig Deeper on Windows administrator jobs and training