Evaluate
Weigh the pros and cons of technologies, products and projects you are considering.
Bamboo Project Management Suite
Learn how SharePoint adminstrators can use Bamboo Project Management Suite to help keep SharePoint projects on track.
Bamboo Solutions Corp.'s Bamboo Project Management Suite provides a select set of Bamboo Web Parts to help keep SharePoint projects on track.




With the Bamboo Project Management Suite, IT administrators can automate and manage notifications to all SharePoint project team members to keep task statuses up to date, maintain project health stats and report on key performance indicators to upper management. They can also pull data from multiple project sites into one list for reporting status.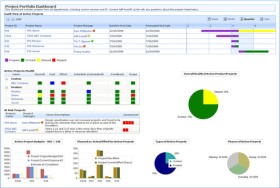 Figure 1: Bamboo Project Management Suite (Click on image for enlarged view.)
The Bamboo Project Management Suite provides a single view of the progress, health and risk level of the projects in the entire project portfolio. Project managers can communicate the status of the effort and cost and budget for each project using a configurable red/yellow/green indicator list and an issues meter, bar or pie charts and Gantt view widgets.
Other key features include:
The SharePoint In/Out Schedule Board, an easy to use, all-in-one digital whiteboard that's designed to centralize scheduling and contact information for teams and groups. Admins can quickly group, sort and scan the current status of your team members with a color-coded schedule board or review schedule conflicts and future engagements in a Gantt-style calendar.
List Print, which adds a "Print List" command to the Actions menu of every SharePoint list. When activated, it opens a new window with the contents of the current list presented in one of several templates.
System requirements: OS: Microsoft Windows Server 2003. Server: SharePoint Release 2 --Microsoft Windows SharePoint Services v2 or Microsoft SharePoint Portal Server 2003 (with SP1 or SP2), Microsoft .NET 1.1 SP1. SharePoint Release 3: Microsoft WSS v3 or MOSS 2007, Microsoft .NET 2.0 or 3.0. IE 6 or greater is recommended for advanced administration features.
Pricing: Pricing varies based on server requirements.
Dig Deeper on SharePoint administration and troubleshooting