Evaluate
Weigh the pros and cons of technologies, products and projects you are considering.
Business Continuity Server, version 3.0
Protect Exchange Server from data loss and downtime by delivering continuous availability to Windows applications with the Business Continuity Server.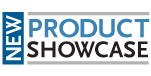 The Business Continuity Server, version 3.0, from Asempra Technologies Inc., delivers an instant, one-click recovery process for Microsoft applications and data. The Business Continuity Server, version 3.0, provides best practices data protection for Microsoft environments by returning mission critical data without affecting overall workflow or storage performance.

Version 3.0 provides new levels of scalability to support larger, consolidated Exchange 2007 servers for organizations with up to 2,000 employees. It supports protection of Microsoft clusters in active/passive or active/active configurations while also protecting Windows applications running under VMware.

Acronis Technologies guarantees data recovered by the Business Continuity Server to be completely usable on the first recovery, that it will never be lost and will always be available when needed by the user.

The Business Continuity Server 3.0's features include the following:
The Real-Time Event Journaling feature, along with the continuous data recording approach of the Business Continuity Server, ensures that all data is fully protected by capturing details about data and events.
Virtual On-Demand Recovery, Asempra's virtualized recovery and data protection technology, helps applications restart in seconds without waiting for a full storage recovery.
A continuous two-tier protection policy engine varies its data retention policies according to corporate level agreements and allows for storing long-term history.
System requirements: Windows Server 2000 or higher; Microsoft Exchange Server 2003 or 2007; Microsoft SQL Server 2000 or higher.
Pricing: Version 3.0 is priced at $19,500.
Dig Deeper on Exchange Server setup and troubleshooting