Evaluate
Weigh the pros and cons of technologies, products and projects you are considering.
Desktop Authority MSI Studio 3.5
Desktop Authority MSI Studio from ScriptLogic is a comprehensive toolset designed to reduce costs and simplify application deployment, creation and modification.
ScriptLogic Corp.'s Desktop Authority MSI Studio simplifies the creation, modification and deployment of application installers to help IT administrators reduce the cost of application ownership and software distribution.
Desktop Authority MSI Studio has a comprehensive tool set that empowers administrators to develop, enhance and test Windows Installer packages for pain-free software distribution to desktops across the enterprise. The tool combines an MSI editor to modify installer files via a table view with an exclusive MCE validation. This feature performs rapid Internal Consistency Evaluation (ICE) validation visually within the editor. The Pro version additionally offers Zero-Touch Testing and Conflict Resolution to highlight deployment problems before they occur.
Version 3.5 gives IT admins the ability to create a special MSI package that simulates the effect of the application installer on the target computer, but without actually making any changes. This allows administrators to identify the files and registry keys that will be over-written and changed without doing any damage. That makes it useful for those who need to push out installer packaging but cannot risk significant network changes or downtime.
Desktop Authority MSI Studio 3.5's new features include the ability to:
take complex installs, which normally require user interaction or extensive administrator intervention and scripting, and generate an automated, unattended installation.
tailor the installers of commercial software packages to their own requirements.
deploy legacy and in-house applications in a way that can be easily uninstalled and will show up in software inventory reports.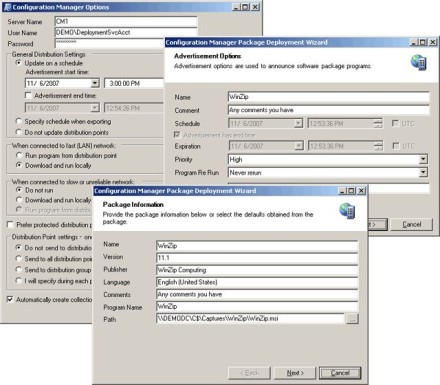 System requirements: Windows 2000 SP4 or above, Windows 2003 SP1 or above, Windows XP SP2 or above, Windows Vista.
Pricing: Desktop Authority MSI Studio 3.5 is priced at $419 for the standard edition, $829 for MSI Studio Professional. The tool is priced by the number of administrators using the product to create MSI packages. Discounts are available beginning at 10 or more administrators.