Evaluate
Weigh the pros and cons of technologies, products and projects you are considering.
Desktop Management Suite, version 7
Use this Exchange Server monitoring, reporting and management add-in tool for full coverage of remote laptops and desktops.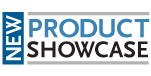 Desktop Management Suite, version 7, is a fully integrated systems management tool offering "everywhere coverage" for systems monitoring of remote laptops and desktops.

Using a newly designed user interface, TriActive Inc.'s Desktop Management Suite, version 7 enables full system management coverage for laptops and desktops. Its integrated Web-based executive dashboard and management system supports tasks, workflow, auto-routing, escalation and notification. An optimized UI reportedly accelerates performance.
The current version uses Server Management Suite, which adds SNMP network and local system monitoring. Additional features in TriActive's latest generation of the Desktop Management Suite include:
A software catalog encompassing more than 300,000 titles.
Integrated software use, license compliance and single-click license harvesting.
Remote tools for mobile laptops.
PC security assessment dashboard and reporting.
Web-based remote control, file transfer and chat.
Community library with best practices, custom reports, scripts and packages.
Integrated SNMP network and local system monitoring with automated help desk incident management.
Improved Wake-on-LAN (WOL), patch management and software delivery.
TriActive also provides usage and savings calculations around Microsoft's EA and True-up programs. A software compliance and usage model has compliance tracking of software, even if a company doesn't own a license. This allows companies to define which titles to notify of non-compliance if they're introduced into the network.
PC security risk assessment reports let IT administrators monitor system health from a single dashboard, giving a count of any PCs that are missing antivirus protection; contain expired antivirus definitions; are missing critical patches; and are high, medium or low security risks. The reports drill down to reveal which patches are missing, how out-of-date definition files are, the status of Windows update service and if anti-spyware has been installed.
System requirements: Because Desktop Management Suite, version 7, is offered in a SaaS model, there are no additional system requirements.
Pricing: Client management prices range from $4 to less than 20 cents per node/month, depending on selected solutions, unit price band, term length and payment options.
Dig Deeper on Exchange Server setup and troubleshooting