Evaluate
Weigh the pros and cons of technologies, products and projects you are considering.
Email Protection Gateway/EPG 1000
Learn about Abaca's Email Protection Gateway, an antispam product for Microsoft Exchange that is designed to block 99% of all spam without user management.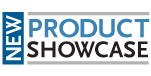 The Abaca Email Protection Gateway is an integrated hardware and software product for Microsoft Exchange, whose new technology is designed to block at least 99% of spam without any user updating or management. It's one of the first ever plug-and-play antispam appliances.

Abaca Technology Corp.'s Email Protection Gateway (EPG) includes a hardware appliance that is installed in front of the customer's email server and Abaca's ReceiverNet service.
Abaca's technology, ReceiverNet, is an advanced approach in the fight against spam on Microsoft Exchange. It's a receiver reputation system based on a mathematical formula that precisely differentiates spam from legitimate messages.
The technique is new and unique against spam, viruses and phishing attacks. ReceiverNet operates on the principle that an email message is more likely to be legitimate if it is sent to recipients that typically receive a low percentage of spam. Conversely, an email message is more likely to be spam when sent to recipients that typically receive a high percentage of spam. ReceiverNet rates messages based on each user's overall ratio of legitimate messages to spam messages.
Email Protection Gateway's features include the following:
The ReceiverNet service characterizes each protected user based on the percentage of spam they receive and then uses those reputations to rate the incoming message flow. As a receiver-based system, ReceiverNet works in any language and is effective in protecting against existing and future spam techniques.

It delivers email protection with more than a 99% spam catch-rate and near zero false positives (fewer than one in 20,000 email).

EPG includes automatic monitoring and alerts. No training and ramping-up period is required before the system is effective.

User personalization has user-level definition of spam. For example, travel offers that the user likely signed up for at one time can now be re-classified as spam or junk email.
System requirements: Capacity of 1,400,000 messages per day; up to 1,000 licensed users, unlimited domains; a 60 GB quarantine storage Form Factor: 1U rack mountable system, 17.48"(W) x 23.60"(D) x 1.72"(H), 44.4 cm (W) x 60.0 cm (D) x 4.4 cm (H); a single 3 GHz processor, 1 GB of available memory; (2) 80 GB 7200 RPM SATA Swappable HD storage space; Disk Mirroring (RAID 1); (2) embedded Gbit NICs; (1) DB-9 serial port Power Consumption: 300W for networking.
Pricing: $3,495.
Dig Deeper on Exchange Server setup and troubleshooting