Share this item with your network:
Collaboration moves beyond email

Natalia Merzlyakova - Fotolia
Problem solve
Get help with specific problems with your technologies, process and projects.
Email alternatives signal the end for traditional messaging
With email alternatives permeating the workplace, the onus is on IT to allow employees to communicate and collaborate effectively from anywhere.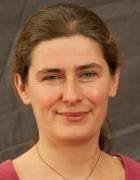 By
Swollen inboxes; endless threads; exorbitant cost; storage; backups. Whether it's end users or IT professionals, everyone loves to hate email. Some even imagine a day when we use only email alternatives.
While the email-free workplace isn't on the immediate horizon, enterprise messaging and collaboration have gained steam, and tools and services have emerged that address and alleviate email's shortcomings -- without placing an undue burden on IT.
Millennials are email's biggest critics, and they are notorious for avoiding it. Even older end users who have spent their entire professional lives inside their inboxes recognize email's limitations. Indeed, there is a long list of things that email is singularly bad at, said Alan Lepofsky, vice president and principal analyst at Constellation Research.
Take file sharing: You include the file as an attachment and send it via email. But those attachments suffer from poor version control, and they take up inordinate amounts of space and network bandwidth. It's better to provide users with access to files shared in a central location, to maintain security and version control, and to save on network and storage resources. Likewise, project management and collaboration are common use cases for email that are better accomplished with more purpose-built tools.
Email also doesn't reach everyone in a timely fashion. Organizations have long grappled with how to communicate with employees without constant access to a computer, whether they're working on a construction site, in a hospital or on the sales floor. Meanwhile, just about everyone has a mobile device with which to send and receive messages.
Organizations must explore means of communicating and collaborating beyond email, and the responsibility is on IT to come up with alternatives. You don't want to wreak havoc on existing systems in the process.
Move to a suite?
When evaluating email alternatives or complements to traditional email systems, look to the familiar: next-generation versions of email systems already in place. On-premises Microsoft Exchange is rapidly morphing to Office 365, and IBM Notes is now in the IBM Connections brand. Google Apps for Work -- which seemed like such a radical evolution a few years ago -- is also in this category.
If your organization is already on one of those platforms -- and who isn't -- moving toward a suite is a logical choice, Lepofsky said. "There isn't a company on the planet that doesn't have email," he said, and the mainstream players are working hard to build on top of their email empires.
Microsoft introduced Send, an iPhone application that allows Office 365 users to send short email messages to coworkers' phones without needing to know the recipients' phone numbers. The Send app keeps those communications within Outlook, so the messages are available for later review.
Meanwhile, IBM's venerable Domino Web mail client has morphed in to IBM Verse, which uses analytics to group and prioritize email conversations, and blurs hard-and-fast lines between email and social connections.
Even as organizations move from on-premises to hosted versions of their email platforms, it still isn't enough for most.
Cox Automotive, which spun out of media giant Cox Enterprise Communications last year, is slowly replacing disparate on-premises Exchange systems with Office 365. Still, the company believed it needed to improve communication and collaboration across geographically disparate groups, said Mark Satterfield, vice president of information technology at the firm.
"When you have 24,000 employees spread across the globe, it's hard to share anything," Satterfield said. "What do you do, have 1,000 people cc:d on an email?"
Instead, the firm implemented a service from Jive Software for high-end collaboration -- essentially "an internal Facebook" -- and replaced Microsoft SharePoint with an improved intranet.
Implementing Jive allows the company to take its time migrating to Office 365 and avoid the hassle of merging its various distribution lists. "We tell people that if you have more than five people on a cc: list, post it in Jive instead," Satterfield said. As such, employees' reliance on email tends to diminish, with fewer elaborate conversations, replaced with email alternatives and alerts with links that drive you back to the collaboration site.
Slack attack
No conversation about enterprise Web collaboration tools is complete without mentioning newcomer Slack, whose messaging service is gaining a lot of recognition.
What is it about Slack that has garnered so much attention when other Web collaboration tools barely register?
"Slack's momentum is completely deserved, but at the same time, it kind of hit at exactly the right time," said Lepofsky. However, from a business standpoint, Slack has made some wise choices.
For one, it sells to departments rather than to entire organizations. "It doesn't require buy-in from the entire company, and so it can grow up inside the organization," Lepofsky said.
Second, Slack from day one has focused on providing integrations to hundreds of other applications. For example, it offers enterprise text messaging integrations to WhatsApp-style tools such as Cotap and Talko, and ChatOps integrations to GitHub and other DevOps tools.
Mobilize this
Traditional email isn't a perfect fit in the world of mobile devices. Mobile penetration among U.S. workers is fast approaching 100%, according to 451 Research in New York, but a huge proportion of employees are deskless -- they are without regular access to a laptop or desktop computer.
That has prompted some organizations to focus on mobilizing employee applications and communications rather than trying to extend email or other Web-based collaboration platforms.
"There are many use cases and users that are simply not covered by email," said Raul Castañón-Martínez, senior analyst on 451 Research's mobility team. "Mobile can bridge that gap." For example, gaming giant Caesar's Entertainment rolled out a mobile application that allows its 75,000 employees to access trainings, view HR documents and manage vacation time without needing a full Web browser. With theEMPLOYEEapp -- a messaging platform -- and a branded corporate mobile intranet, the company communicates via text messages to employees' devices.
Caesar's employees no longer need to seek access "from a computer kiosk in a back room at a casino," said Jeff Corbin, CEO and founder of APPrise Mobile, which designed theEMPLOYEE app. "That's not something employees necessarily want to do when they're on a 15-minute break."
Dig Deeper on Outlook management