Get started
Bring yourself up to speed with our introductory content.
Five Quick Links: Active Directory in Windows Server 2008 R2
Check out these quick hitters on Windows Server 2008 R2's added functionality for Active Directory management and administration.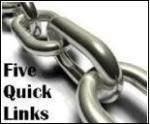 Of all the new features included with Windows Server 2008 R2, enhancements to Active Directory garnered the most interest from many IT professionals. It's not hard to understand why; while large enterprises continue to weigh the potential of technologies like Hyper-V, all Windows shops depend on AD to get by.
Here are five quick links on Windows Server 2008 R2 Active Directory, with insight into major changes like the AD Recycle Bin as well as other more "under the radar" additions like managed service account.
For more on how AD has evolved over the years, check out our Active Directory Changes Guide.
---
1. Active Directory in R2: What's hot and what's not
Microsoft didn't skimp on Active Directory features with the release of Windows 2008 R2, but not all features are critical for everyone. IT author and consultant Greg Shields reviews which features to care about in this overview of R2 Active Directory.
2. Inside R2's Active Directory Administrative Center
With the ADAC, Microsoft created a new console to streamline Active Directory object management in addition to the usual AD Users and Computers snap-in.
3. Where the AD Recycle Bin falls short
While most agree the Active Directory Recycle Bin in R2 is a positive step toward simpler object recovery, many IT pros say it still leaves room for improvement.
4. More command over AD with Windows PowerShell
Even though Active Directory didn't first meet PowerShell in Windows Server 2008 R2, the two definitely became better acquainted, as Microsoft added over 75 commands to encompass most AD-related tasks.
5. How offline domain joins save time in R2
New functionality in R2 is designed to simplify the OS deployment process by allowing admins to join computers to an Active Directory domain without connecting to the network.
BONUS LINK
What AD Web Services means for application management
With AD Web Services, Microsoft went "under the covers" to create a new interface for accessing Active Directory and AD Lightweight Services (AD LDS). Directory Services MVP Laura E. Hunter breaks down how it works.
For more information, check out our Windows Server 2008 R2 topic page.