Five Quick Links: Windows Server troubleshooting
Check out these quick-hit links for debugging Windows Server crashes and hangs, with details on the best (free) recovery tools for administrators.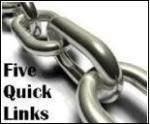 From service failures to blue screens of death, bringing a Windows Server back to life is a feat for any admin trying to maintain peace within the OS -- and while experience helps streamline the process, a little guidance doesn't hurt either.
Here are five quick links that will help you return your Windows Server to good health in no time, including helpful tips and the best tools for server outages.
For more tips and tricks, check out our troubleshooting topic page.
---
1. Tackling the top Windows server crashes
Dated antivirus software, unsuitable storage drivers and excessive filter drivers are some of the most common causes of Windows Server crashes. Expert Bruce Mackenzie-Low breaks down each pitfall and how to avoid them.
2. How to reconcile a hung Windows server
There are several steps that go into troubleshooting Windows Server hangs -- but before admins can figure out the cause of a hung server, they have to lay the groundwork.
3. Windows tools mend application crashes and hangs
Misbehaving Windows apps can cause headaches for admins trying to keep the OS running smoothly, so Microsoft has developed a tool belt of free utilities to help diagnose and repair Windows outages.
4. Debugging Windows print spooler crashes
While troubleshooting the cause of a Windows print spooler crash isn't always obvious, a utility called ADPlus may be the key to pinpointing the culprit.
5. The best utilities for plugging Windows memory leaks
Putting a cork in Windows memory leaks involves 24/7 monitoring, but tools like Perfmon and the Windows Kernel Debugger are just a few of the tools that can help get the job done.
You can follow SearchWindowsServer.com on Twitter @WindowsTT.