Evaluate
Weigh the pros and cons of technologies, products and projects you are considering.
Five Windows Server books to look for in 2010
Brush up on your skills or gain some new ones in the New Year. Here are five books -- scheduled to be released in 2010 -- that will explore the intricate world of Microsoft Windows Server.
Get ready to brush up on your skills -- and gain some new ones. Here are five books scheduled to be released next year, each exploring various aspects of Windows Server management, including Windows Server 2008 R2 features, virtualization with Hyper-V, using (and understanding) PowerShell 2.0 and much more.

Windows Server 2008 R2 Unleashed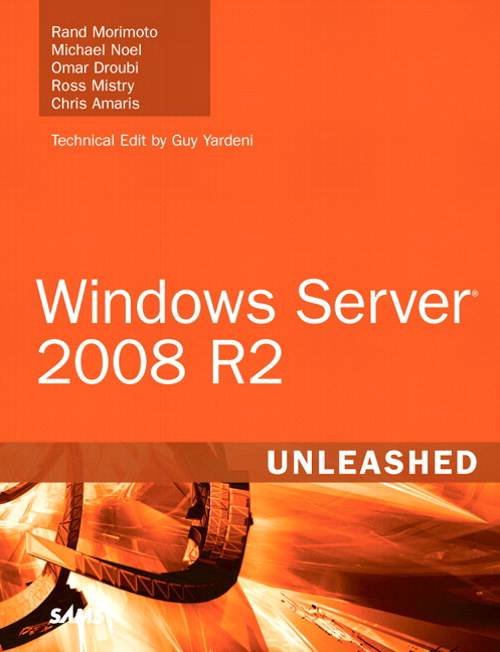 By: Rand Morimoto, Michael Noel, Omar Droubi, Ross Mistry, Chris Amaris
Publish date: Jan. 8, 2010 (Sams)

A practical reference for system administrator, programmers and IT managers that includes details on virtualization tools, Web resources and Windows 7 integration.
Author's take: This book doesn't just describe the features and functions included in Windows 2008 R2 -- there are notes throughout the book explaining how organizations have successfully used the technologies to fulfill core business needs. Tips, tricks and best practices share lessons learned from hundreds of implementations of Windows 2008 R2 in real-world environments. -- Ross Mistry


MCITP Windows Server 2008 Administrator All-in-One Exam Guide (Exams 70-640, 70-642, 70-646)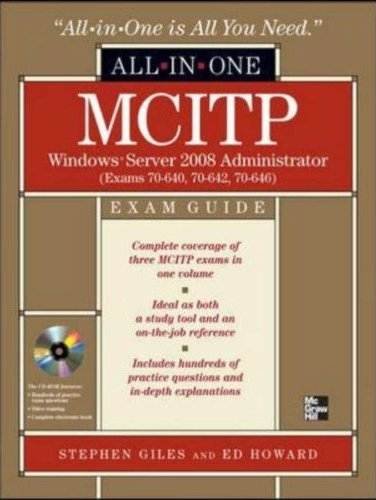 By Stephen Giles, Edmund Howard
Publish date: Jan. 22, 2010 (McGraw-Hill Osborne Media)
This guide is designed to help prepare you for three Microsoft Certified IT Professional. It includes real-world examples, exam tips and practice exams and also serves as an on the job resource.
Windows Server 2008 R2 Administration Instant Reference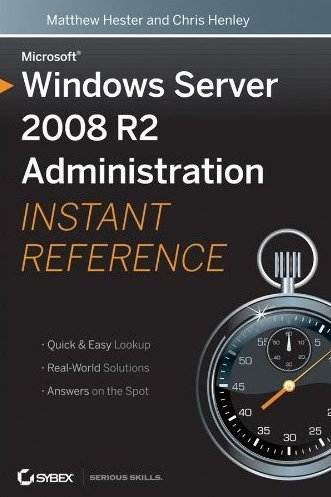 By: Matthew Hester, Chris Henley
Publish date: Feb. 2, 2010 (Sybex)
A quick-reference guide for day-to-day Windows Server administrative tasks including Hyper-V, Live Migration and security.
Author's take: The book is designed for anyone who administers a Windows Server environment -- for experienced and new administrators alike. It is also for administrators looking to learn how to use many of the new enhancements Windows Server 2008 R2 can bring to their existing networks. -- Matthew Hester
Mastering Windows Server 2008 R2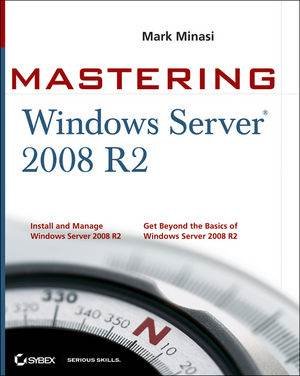 By: Mark Minasi
Publish date: February 2010 (Wiley)

An in-depth look at Windows Server 2008 R2, with sections on how to implement and use new features, solutions and workarounds to common problems, and using Hyper-V for server virtualization.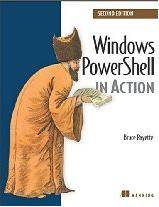 By: Bruce Payette
Publish date: April 26, 2010 (Manning Publications)
This second edition of the best-selling book features information on the latest changes in PowerShell, including chapters on remoting, modules and the PowerShell Integrated Scripting Environment.