Five Windows Server books to watch for in 2011
Looking to take your Windows know-how to the next level? Motivated admins might consider adding these books to their reading lists in 2011.
Are you looking to take your Windows skills up a notch in the New Year? These five books planned for release in 2011 could help you get there, covering topics such as under-the-radar Windows 2008 R2 features, security practices for admins and the latest on VMware ESX in the enterprise.

Windows Server 2008 R2 Secrets [Paperback]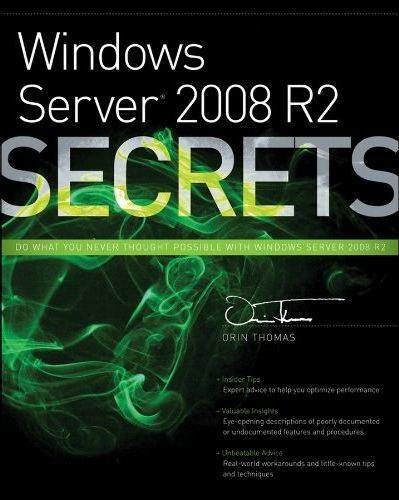 By: Orin Thomas
Publish date: May 3, 2011 (Wiley)
The R2 edition of Wiley's "Secrets" series provides an in-depth look at managing, upgrading and migrating to Microsoft's latest server OS. With topics ranging from Active Directory to Direct Access, the book is designed to teach even the most seasoned Windows admins what they don't know about R2.
Author's take: [The book is] for administrators who are well beyond the material that is covered by the majority of Windows Server texts. It contains a lot of the hints, tips, tricks and secrets for administrators that are posted in obscure places on TechNet and generally aren't covered by the more introductory-level operating system texts. Experienced readers will know some of these tricks, but unless they have rigorously combed through TechNet and systems administrator blogs, there will be a lot of nuggets of which they simply weren't aware. -- Orin Thomas
Teach Yourself PowerShell 2.0 in 24 Hours [Paperback]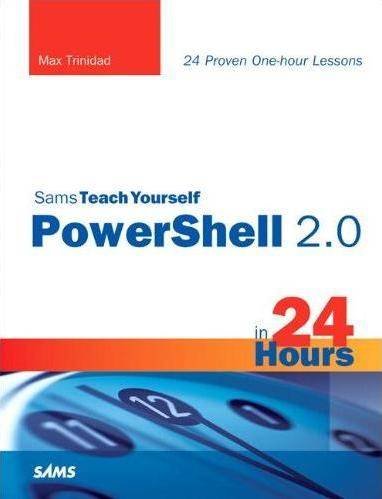 By: Max Trinidad
Publish date: March 28, 2011 (Sams)
A quick reference guide to Windows PowerShell 2.0 designed to get admins up to speed in a hurry. The text includes sections on applying scripts, extending functionalities and integrating PowerShell with applications like Microsoft SQL Server and Outlook.
Security for Microsoft Windows System Administrators: Introduction to Key Information Security Concepts [Paperback]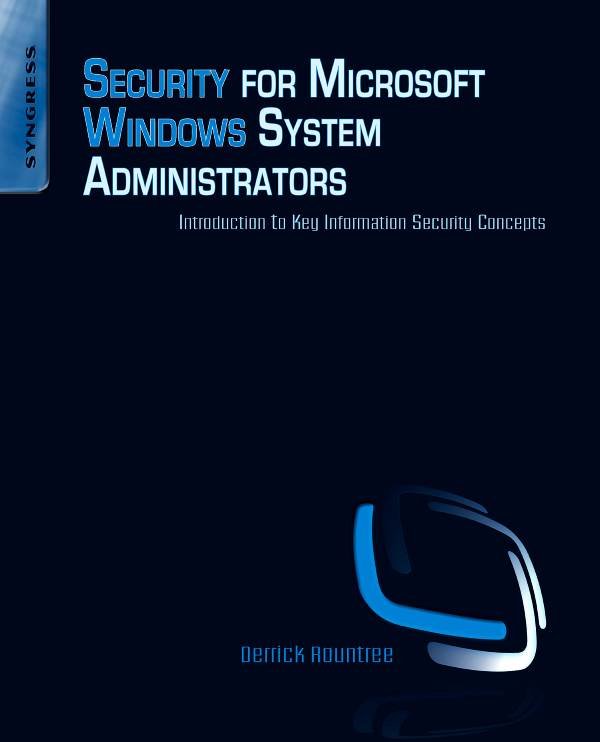 By: Derrick Rountree
Publish date: October 7, 2010 (Syngress)
This handy guide features security information for Windows novices and more experienced admins alike, including security basics and tools that provide advanced protection against network attacks and system failures.
System Center Configuration Manager 2007 R3 Complete [Paperback]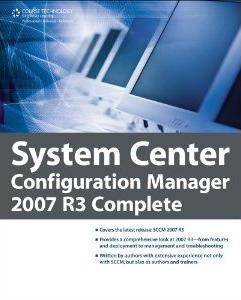 By: Brad Price, Daniel D. Eddy
Publish date: February 23, 2011(Course Technology)

This book details everything you need to know about the latest (and last) release of System Center Configuration Manager 2007. Topics covered include planning for a deployment and managing Configuration Manager sites, as well as insight into R3's new features for power management.
VMware ESX and ESXi in the Enterprise: Deployment of Virtualization Servers (2nd edition) [Paperback]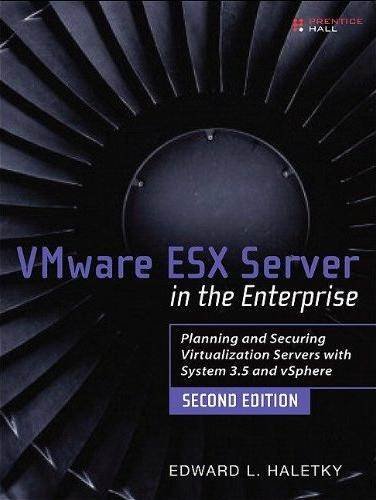 By: Edward Haletky
Publish date: January 20, 2011 (Prentice Hall)
This second edition guide to VMware's most recent platforms provides updates on the latest VMware tools, as well as a new chapter on auditing, automation and monitoring for ESX and ESXi servers.
Author's take: Readers will get an understanding of how ESX works, how the features work together and how to plan their virtual environments. Many issues are solved early on by good planning. It is the one aspect of virtualization that requires the most work, as it is very easy to install ESX and make use of the product, but to do it well requires planning and an understanding of the environment.
You can follow SearchWindowsServer.com on Twitter @WindowsTT.