Manage
Learn to apply best practices and optimize your operations.
Five quick links: Server security and patch management
Staying up to date and managing the latest patches on software is one of the most important things an IT shop can do.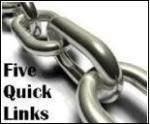 Even the best IT department can be blindsided by attacks, especially if it is unprepared. As more and more users take advantage of Web-based software, the potential for an attack on a third-party application grows.
This fast guide deals with server security and patch management: how do you minimize the threat of Adobe Flash and Java exploits demolishing clients' systems, what tools are missing from your digital toolkit to better secure your server, and how do you stay on top of patches?
Find out more about server security on our topic page.
---
Windows server patching gaps you can't afford to miss
What's worse: knowing your server isn't up to date on all patches, or Windows Server reporting that it is up to date when it's not? Protect against security holes with these important tips.
Managing client-side security with patch management best practices
Some third-party applications are prone to attacks, so what can an IT pro do to prevent client-side exposure.
Top free 'must-have' Windows security tools
Here are some of the best free security tools from third parties for Windows server administration.
Overlooked security in Windows Server 2008
Sometimes there are little details that can be overlooked when deploying Windows Server. Windows PowerShell, Server Core and Network Access Protection are focus areas an administrator might overlook.
Microsoft security tool gauges attack surface for Windows Server
The Attack Surface Analyzer helps programmers and admins discover the potential impact of attacks on third-party apps before they happen.