Evaluate
Weigh the pros and cons of technologies, products and projects you are considering.
FolderMirror Version 2.0.1
Find out more about FolderMirror software, a Microsoft Outlook add-in that wirelessly synchronizes Outlook calendar, contacts and tasks folders.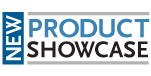 FolderMirror allows wireless synchronization and replication of data in Outlook calendar, contacts and tasks folders. The software works with current wireless or cabled synchronization solutions. Chapura's FolderMirror software wirelessly connects and synchronizes data in any Microsoft Outlook calendar, contacts and tasks folders. The software also provides real-time updates of replicated Outlook folder data to mobile devices.

New features in FolderMirror Version 2.0.1 include:
Full, two-way synchronization with public folders and subfolders: Earlier versions of FolderMirror only allowed a one-way copy from public folders or subfolders.
Outlook tasks folder support: Prior versions of FolderMirror only supported replication of calendar and contacts folders.
Business Contact Manager (BCM) opportunities folder support.
Free 7-day trial available: Now, you can use the software for seven days to determine if it meets your needs prior to purchasing.
FolderMirror also includes the following features:
SharePoint contacts, calendar and tasks folder support.
Transparent flow of replicated Outlook data to a mobile device.
Compatibility with all wireless synchronization solutions.
Compatibility with all smartphones, PDAs and all other mobile devices including all iPhone models; Windows Mobile devices; Palm OS devices; BlackBerry devices; and Symbian devices.
No server software to install: Folder Mirror runs on desktop PCs in conjunction with a wireless solution.
Replicated items are organized in folder-like categories similar to the items original folder.
System requirements: In order to use FolderMirror software, you must have Microsoft Outlook 2003 or higher; a Windows-compatible PC (Windows XP Home, Windows 2000, Windows XP Professional or Vista); 16 MB RAM (32 MB is recommended); 4 MB disk space; and a 32-bit Windows operating system (64-bit operating systems are not supported).
Pricing: The software is $49.95.