Evaluate
Weigh the pros and cons of technologies, products and projects you are considering.
Free tools to ease Exchange Server and Outlook administration
Looking for ways to relieve Exchange and Outlook administration woes without spending a mint? Look no further than this helpful list of seven free tools.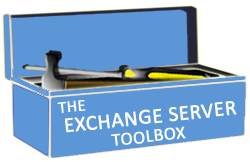 Microsoft Exchange Server and Outlook offer plenty of helpful features to assist administrators in their day-to-day tasks, but certain functionalities are simply not built into the products, and third-party management tools can be expensive. We've compiled a list of tips detailing several free tools that will aid you in Exchange 2010 deployments, help you test connectivity, dig deeper into Outlook and much more.
---
Taking advantage of Microsoft's JetStress tool
Are you worried that your storage system can't withstand the demands of a new Exchange Server 2010 install? Microsoft's free JetStress tool gives Exchange admins a way to load-test servers before installing them into production environments.
Free tools simplify RBAC management in Exchange Server 2010
The role based access control (RBAC) permission model in Exchange 2010 can be a difficult concept to understand, and breaking it down per-level can be even more confusing. Luckily there are some free tools you can use to facilitate RBAC management.
An introduction to the Exchange Remote Connectivity Analyzer tool
Microsoft's Exchange Remote Connectivity Analyzer tool can perform a variety of connectivity tests for everything from Outlook to Exchange Web Services and also assists administrators with remote end-to-end validation and diagnostics.
Free Microsoft tool accesses Exchange, Outlook MAPI stores
A MAPI-tinkering Microsoft engineer developed a full-blown tool for other administrators that's good enough to replace Microsoft Exchange Server Information Store Viewer. See how the free tool accesses stores via a graphical user interface and helps you solve MAPI problems.
Free Outlook tool fixes AutoComplete list annoyance
Outlook's AutoComplete function is helpful, but doesn't let you edit existing entries. NK2Edit lets users directly edit and delete entries within the .nk2 file and edit auto-complete information.
Free add-on a must in for every Outlook developer
This free tool shows you the nuts and bolts of MAPI and gives you access to Outlook Object Model objects.
Free developer tool reads Outlook MAPI properties
MAPIProp is the best of both worlds: it's free and flexible. Use it to retrieve properties normally unavailable through the Microsoft Outlook object model.
Know of a great Exchange or Outlook tool that's not listed here? Email us with your suggestions.