Evaluate
Weigh the pros and cons of technologies, products and projects you are considering.
GFI MailArchiver 6 for Exchange
Learn more about GFI MailArchiver 6 for Microsoft Exchange, which manages and archives email using auditing functionality while reducing administrative stress.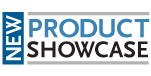 With GFI MailArchiver 6 for Exchange, administrators can maintain an archive of all corporate email correspondence, significantly reduce the demands on the Exchange server, manage and reduce the company's dependency on .PST files and also meet regulations on compliance, e-discovery and other legislation. GFI MailArchiver 6 for Exchange stores all email in a central location that is easily accessible in two ways -- through a folder in the Microsoft Outlook email client and via a Web browser.

GFI MailArchiver 6 for Exchange Access allows management access to email messages if required for e-discovery and email compliance purposes, while also handling internal inquiries and employee monitoring. It is also a safeguard in customer lawsuits and has an auditing function that guarantees stored email messages are genuine and have not been tampered with.

Using GFI MailArchiver, network administrators can allow users to access email messages from Outlook without the problems associated with stub files on Exchange. It reduces message store size and improves Exchange performance. Past, present and future email are archived into one or multiple databases while avoiding complex backup plans to copy .PST files from each employee's workstation. Setup is intuitive and you can easily fine-tune email retention policies.

Users can also instantly access archived email directly from Outlook or through the MailArchiver Web interface, and they can retrieve old and deleted messages, including full threads and conversations, on demand. Advanced email search and 'Saved Search' capabilities are also offered.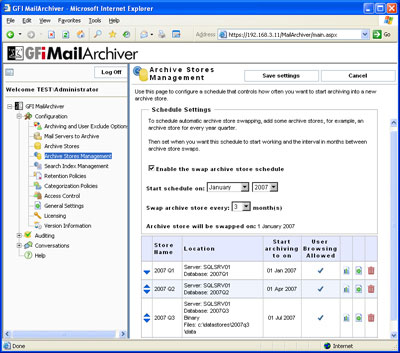 Figure 1: A screenshot of GFI MailArchiver 6 for Exchange. (Click on image for enlarged view.)
New features in GFI MailArchiver 6 for Exchange include the following:
Outlook integration with non-stubbing technology. It lets users seamlessly access their archived mail from Outlook as if it was in their Exchange mailbox or local .PST file, because their GFI MailArchiver mailbox folder is in Microsoft Outlook (Outlook Connector). Deployed as an Outlook plug-in, users have the option of using the familiar Outlook interface to browse their archive in addition to a Web-based interface.
Multi-lingual support for indexing email. During GFI MailArchiver 6's installation, administrators can select the language/word breaker to use when indexing email.
Exchange Server's journaling feature for scalability and reliability. Other email archiving solutions actually replace the email with a link to their database, which can bring down an entire email system. GFI MailArchiver does not touch the way Exchange works. It can be used with Exchange as well as other email servers with the capability of polling email from a mail server that supports IMAP and Active Directory.
Tracing capabilities to record all activity affecting the product's archive databases. It also records all users' activities and browses email archive stores.
System requirements: Windows 2000 (SP3 or higher), Windows 2003 or Windows 2008 Server; access to Microsoft Exchange Server 2000 or later; Microsoft .NET Framework 2.0; Internet Information Services (IIS); Internet access.
Pricing: $648 for 25 mailboxes; $1,056 for 50 mailboxes; $1,872 for 100 mailboxes; $2,592 for 200 mailboxes; $3,168 for 300 mailboxes; $3,792 for 400 mailboxes; $4,320 for 500 mailboxes; $7,560 for 1,000 mailboxes. Contact GFI for information on all volume discounts.
Dig Deeper on Exchange Server setup and troubleshooting