Evaluate
Weigh the pros and cons of technologies, products and projects you are considering.
GFI MailEssentials, version 14
MailEssentials, version 14, hooks into Exchange Server at the SMTP protocol level to capture spam and eliminate attachment spam before its downloaded.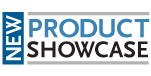 GFI MailEssentials version 14 from GFI Software uses two antispam engines to give administrators high spam capture rates and eliminates attachment spam. Because it hooks into Exchange Server at the SMTP protocol level, GFI MailEssentials version 14 can determine whether email messages are spam before the Exchange Server downloads them. This version supports 64-bit IIS in Windows 2003 x64 and Windows 2008 x64.

Additional GFI MailEssentials features include the following:
SpamRazer engine: A secondary antispam engine further filters spam and blocks new trends of spam.
Quick Look Dashboard: Improves processing logs and visual indicators of email processing and spam capture.
Directory harvesting: Blocks spam before it is downloaded when running on SMTP protocol sink.
System requirements: Microsoft Windows 2000 through Windows 2008 (Pro, Server, Advanced Server or Windows XP Professional); IIS5 SMTP service installed and running as an SMTP relay to the mail server; Microsoft Exchange Server 2000 through Exchange 2007; Lotus Notes Domino 4, 5 and 5.5; or an SMTP/POP3 mail server; Microsoft .NET Framework 2.0. For the list server, Microsoft Message Queuing Services is required.
Pricing: Starts at $207.20 for 10 mailboxes; volume discounts apply thereafter. Prices include software maintenance agreements for the first year.
Dig Deeper on Exchange Server setup and troubleshooting