Evaluate
Weigh the pros and cons of technologies, products and projects you are considering.
Hypersoft OmniAnalyser 9.0
Learn about OmniAnalyser 9.0, a management software that monitors metrics and produces reports on IT services and applications, such as Microsoft Exchange.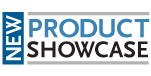 Hypersoft OmniAnalyser 9.0 gathers data across multiple applications and technologies, such as Microsoft Exchange Server, and provides customizable management metrics and reports on a variety of IT services.

Hypersoft Information Systems' OmniAnalyser 9.0 provides customizable performance management metrics and reports on IT services such as cost, capacity, security, availability and compliance. The software delivers messaging statistics including service-level information and full message delivery times as well as other performance metrics for medium-sized and large multi-server Exchange installations.
What's new in Hypersoft OmniAnalyser 9.0?
The management software now supports Microsoft Exchange Server 2007, Forefront Security, Windows SharePoint Services and Office Communication Server 2007.

The Service Definitions Framework manages service-level agreements (SLAs). It gives an instant view of the service structure, delivery process and the appropriate SLA for a variety of services and resources.

Collaboration service metrics allow you to manage the applications that form the collaboration platform of the enterprise. From the metrics, detailed reports are generated for Microsoft Exchange, Microsoft Office Communication Server, SharePoint, Sametime and QuickPlace. The reports identify which resources -- such as databases and servers -- are used actively while others remain dormant.
The Services Catalog component maps metrics to SLAs. It documents critical information on the SLAs and automatically generates service metrics that help align IT with business.
OmniContext Service Metrics Portal enables enterprise-wide implementation of metrics on IT services and IT-based business processes. It allows for accessing individual selections of service metrics by users with different roles and responsibilities.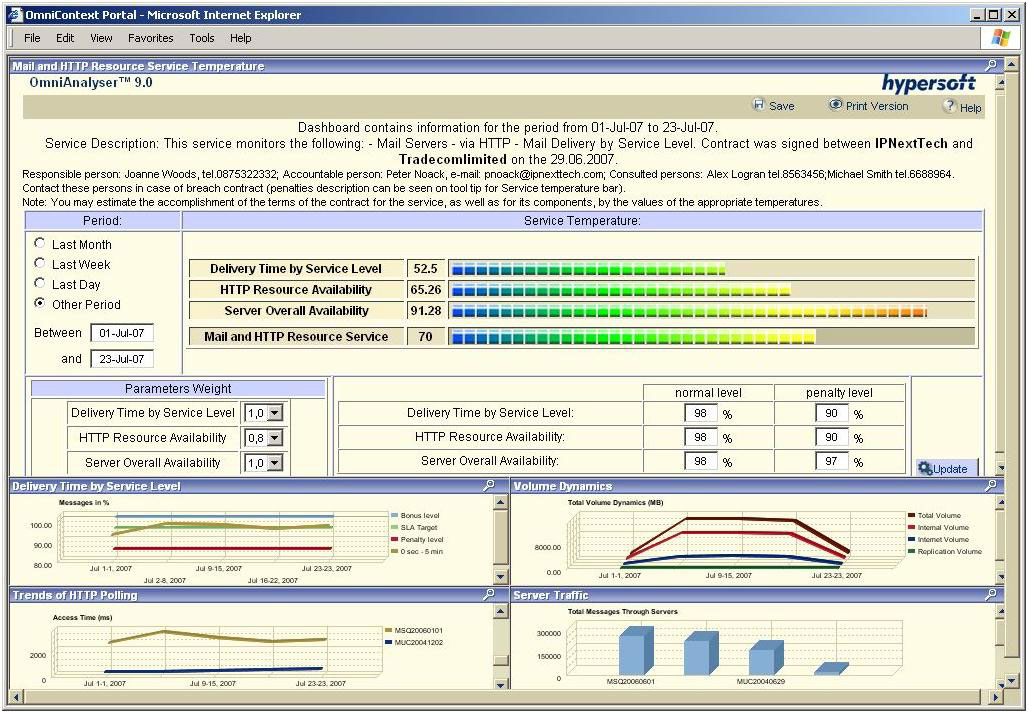 Figure A: OmniAnalyser's OmniContext Portal dashboard. ( Click on image for enlarged view.)

System requirements: A Pentium II-300 processor with 128 MB of RAM. A machine configured with two processors and 1 GB of RAM is recommended. Compatible server platforms include Windows NT, Windows 2000 and 2003. Hypersoft OmniAnalyser supports Microsoft SQL Server databases.

Pricing: The cost per server is approximately $1,500 USD.
Dig Deeper on Exchange Server setup and troubleshooting