Evaluate
Weigh the pros and cons of technologies, products and projects you are considering.
Idera's Pointbackup
Learn how Idera's Pointbackup works to help administrators ensure the safety and integrity of their SharePoint content.
Idera's Pointbackup is a backup and recovery product for Microsoft SharePoint sites and site collections that enables administrators to ensure the safety and integrity of SharePoint content through automation.

Pointbackup automates scheduled backups, monitors backup and recovery operations from a central console and enables users to recover their documents. It also employs compression technology to reduce backup sizes helping Windows shops reduce costs. Furthermore, its "IntelliSearch" engine searches across multiple backups, enabling users to quickly retrieve the objects they require.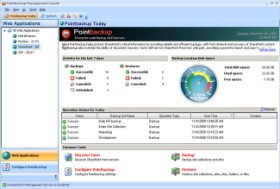 Figure 1: Pointbackup (Click on image for enlarged view.)
Other new features include the following:
Self-service recovery for SharePoint enables site collection and allows site administrators to recover their own content through a Web part part that enables users to search, browse backups and recover their documents.
Through backup automation, backup jobs may be scheduled as required.
Users are able to back up site collections and sites independently and as often as desired.
System requirements: 32-bit Windows 2000 SP4, Windows XP SP2, Windows Server 2003 SP2, Windows Vista, Windows 2008, 64-bit Windows 2003 SP1 or SP2 (x64), Windows XP Professional or Windows Vista x64 and Windows 2008,.Net 2.0 and MDAC 2.8 SP1 16-bit color or greater and a resolution of 1,024x768; Repository: SQL Server 2000 SP4, SQL Server 2005 SP1 or SP2, or SQL Server 2008; supported SharePoint servers, Windows SharePoint Services (WSS) 3.0 and Microsoft Office SharePoint Services (MOSS) 2007
Pricing: $1,795 per server.
Dig Deeper on Windows Server storage management