Evaluate
Weigh the pros and cons of technologies, products and projects you are considering.
InteQ's InfraDesk 5.0
Learn how InteQ's InfraDesk 5.0 helps improve service desk strategy through increased service delivery and operations.
InfraDesk 5.0 is an on-demand service desk application that's delivered over the Web. It's based on InteQ's ITIL process automation approach.
With embedded ITIL-based processes, InfraDesk 5.0, from InteQ Corp., includes service-level management, configuration management, approval engine, change management, user interface, workflow automation, and reporting and integration capabilities.
The enterprise service desk application also has a global search function, which allows IT professionals and end users to find and log solutions.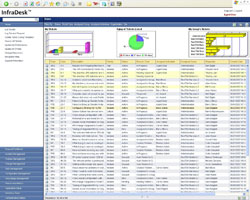 Figure 1: InfraDesk 5.0 (Click on image for enlarged view.)
Here are some other features in InfraDesk 5.0:
It defines service targets and thresholds with service-level agreement (SLA) management.
It holds relationships between all system components with a configuration management database.
Global Search and its canned searches have pre-defined queries that find information about making business decisions, managing services and measuring trends.
It enables integration with third-party applications and service providers through several engines.
System requirements: A supported Web browser such as Internet Explorer.
Pricing: A per-user license fee with a one-time implementation fee. Fixed-user licenses are $95 per user, with the option to add floater licenses at an additional cost. Implementation fee is $7,500.
Dig Deeper on Enterprise infrastructure management