Evaluate
Weigh the pros and cons of technologies, products and projects you are considering.
Intermedia UserPilot
UserPilot add-on tool synchronizes users' on-premise Active Directory (AD) with Intermedia's AD to bridge on-premise and hosted Exchange Server, Microsoft SharePoint or Office Communications Server (OCS) 2007.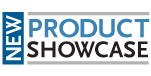 UserPilot allows customers to synchronize their on-premise Active Directory with Intermedia's Active Directory to seamlessly bridge on-premise and hosted Exchange, SharePoint or Office Communications Server (OCS) 2007.
By using UserPilot, from Intermedia.net Inc., customers can securely synchronize user login credentials to enable a single username/password combination for each user on on-premise as well as Intermedia-hosted applications.
If a user changes or an administrator resets a password through Active Directory (AD), the change will sync with Intermedia automatically. This allows the user to log into Intermedia services using a new password.
UserPilot features include the following:
A downloadable client-side application that sits on an on-premise domain controller.
Synchronization of all contacts from a selected organizational unit to Intermedia.
A HostPilot control panel that administrators can use to link AD users with Intermedia account users.
On-premise applications that push any users setting changes to Intermedia servers.
System requirements: Intermedia hosted Exchange, SharePoint, OCS 2007 or Dynamics CRM; AD on premise. UserPilot must be installed on every AD domain controller within the customer site.
Pricing: $49.95 one-time set up; $49.95 per month.
Dig Deeper on Exchange Server setup and troubleshooting