Evaluate
Weigh the pros and cons of technologies, products and projects you are considering.
Key Windows Server 2008 R2 features: Active Directory Recycle Bin
Learn why the Active Directory Recycle Bin made our list for top features in Windows Server 2008 R2.
#4: Active Directory Recycle Bin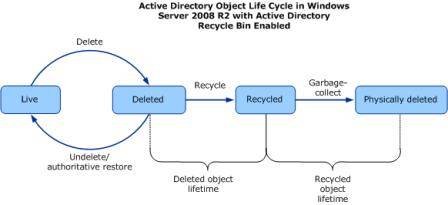 (Image credit: Microsoft Corporation)
The AD Recycle Bin has been somewhat of a polarizing feature, but most experts and admins agree that it's an important addition by Microsoft. The idea is to simplify the process of recovering deleted objects – complete with attributes and all.

This isn't your traditional desktop Recycle Bin though. For example, it's implemented through PowerShell. This is great for admins who prefer to manipulate their environments from the command line, though a GUI has also been created for the scripting-challenged.
Dig Deeper on Legacy operating systems