Evaluate
Weigh the pros and cons of technologies, products and projects you are considering.
Key Windows Server 2008 R2 features: Best Practices Analyzer engine
Learn why the Best Practice Analyzer (BPA) engine is on our list the top 10 new features for Windows Server 2008 R2.
#8: Best Practices Analyzer engine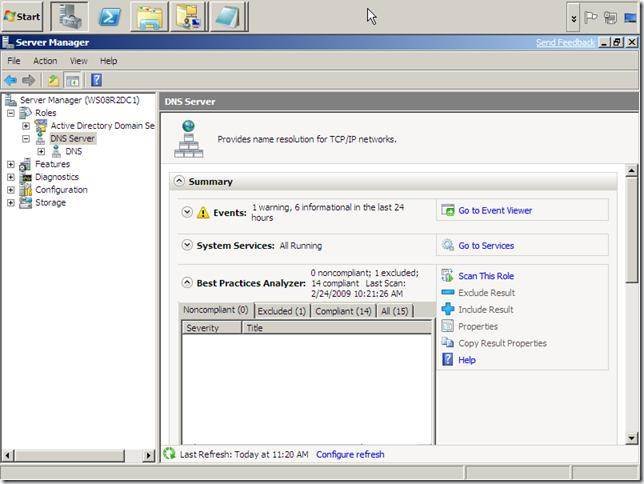 (Image credit:John Policelli's blog)
This feature has popped up here and there for a while -- most notably with Exchange Server 2007 -- and it's now all over R2. Built on what is called the Best Practices Analyzer (BPA) engine, Microsoft has included BPAs for a variety of different areas, including AD Domain Services, DNS, IIS and Remote Desktop Services, to name a few.

Accessible through Server Manager or PowerShell, admins are certainly not required to follow these best practices when configuring their environments, but it's helpful to have them handy.
Dig Deeper on Windows systems and network management