Evaluate
Weigh the pros and cons of technologies, products and projects you are considering.
Key Windows Server 2008 R2 features: Reduced power consumption
Learn why the new greener Windows platform made our list of the top 10 features in Windows Server 2008 R2.
#5: Reduced power consumption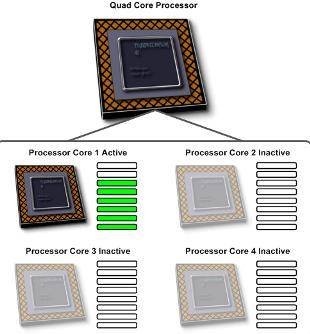 (Image credit: Microsoft Corporation)
The Windows platform got greener with the release of Server 2008 R2, with new features that some (including Microsoft) say provide power savings of up to 15% or more out-of-the-box when compared to similar Windows 2003 configurations.

For example, IT pros now have a lot more control over how much power a system uses by adjusting processor speeds, and features like CPU Core Parking -- demonstrated in the graphic above -- help reduce the energy devoted to underutilized cores.