Evaluate
Weigh the pros and cons of technologies, products and projects you are considering.
Mailscape 4.4
Discover Mailscape 4.4, an Exchange systems management tool that helps admins proactively manage, monitor and troubleshoot multiple Exchange servers.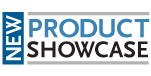 Mailscape 4.4 is an award winning systems management tool that combines monitoring, administration, and reporting in a single product for Microsoft Exchange administrators.
ENow Inc.'s Mailscape 4.4 helps Exchange administrators manage their environment by monitoring key areas in their messaging system and providing reporting capabilities that offer visibility into how system resources are being used.
This New Product Showcase was originally published in March 2009.
System information is presented in a Web-based dashboard that provides data on each Exchange server's current state and growth rate. Daily automated reports can be generated from the data as well.
Mailscape's key features include:
One Look Dashboard -- The Web-based dashboard interface (see Figure A) produces real-time data on any information that directly affects Exchange server uptime. It not only monitors and identifies Exchange server problems, but it also diagnoses an issue's cause and helps find a solution. The dashboard displays information for multiple Exchange servers.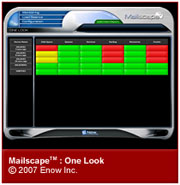 Figure A:
Mailscape 4.4's dashboard interface displays Exchange server data for performance monitoring.
Compass for Exchange Reporting -- This load-balancing feature helps control the direction your Exchange environment is heading, including storage allocation, database size and message traffic reports. You will be able to enable the help desk to purge the Exchange server of inactive mailboxes, proactively manage mailbox quotas and enforce usage policies.
System requirements: Mailscape 4.4 supports Exchange Server 2000, 2003 and 2007.
Pricing: Pricing begins at $995 per server. Enterprise volume licensing is available.
Dig Deeper on Exchange Server setup and troubleshooting