Microsoft Internet Information Services spotlight
The latest version of Microsoft's signature Web platform is packed with old and new features for improved website management and administration.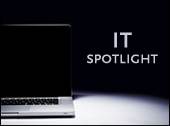 Microsoft Internet Information Services has become a staple in the Windows Server family, dating back to Windows NT when it was released as a simple add-on. Now, IIS is a well-known platform for hosting applications, as well as deploying and managing websites. It's also a key competitor in the Internet server market with Apache as its biggest rival.
While IIS is now considered a major player, it wasn't always that way. Security vulnerabilities plagued early versions of the application -- including the infamous Code Red worm in 2001, which wreaked havoc on servers and resulted in a fundamental patch release from Microsoft. Since then, IIS comes with built-in security features, and also has support from several third-party security tools.
The most recent full-scale version -- IIS 7.0 -- ships with Windows Server 2008 and is a complete redesign of IIS 6.0. It includes a slew of new and improved capabilities, such as enhanced user rights, a streamlined installation process, quicker troubleshooting and a remote management utility.
Microsoft also built IIS 7.0 with a modularized architecture for extensive feature add-ons and soon developed IIS 7.5, a plug-in that ships with Windows 7 and Windows Server 2008 R2. Designed as a "feature pack" of sorts for IIS 7.0, it's equipped with extensions to improve support for Windows Server components like Server Core and PowerShell.
Although Windows Server 2008 R2 includes IIS 7.5, it must be installed using the Server Manager. Microsoft's IIS website also includes additional extensions that can be downloaded to help admins with server management, migration, security and more.
---
Key features in Internet Information Services 7.0
Microsoft gave its signature Web platform a generous feature facelift compared to previous versions, improving everything from management tools to the installation process. Expert Brien Posey reviews all of the enhancements and decides what they mean for network admins.
IIS 7.5 touts new and improved extensions for Windows admins
The latest version of IIS shipped with Windows Server 2008 R2 as more of a "feature pack" for IIS 7.0 than a full-scale rewrite. Even so, extension upgrades like a PowerShell snap-in and an updated FTP service are designed to make IIS 7.5 a practical upgrade path.
Inspecting Microsoft IIS 7.5 security vulnerabilities
Overall, Microsoft's out-of-the-box security approach makes IIS 7.5 a promising platform, leaving hackers with a limited attack surface. But as with any Web server, IIS has its share of flaws that can compromise a Windows network. Learn what to look for and how to harden your server.
Do IIS Web servers make sense for virtualization?
Virtual server placement, hardware consumption and fault tolerance are just a few of the factors admins should consider before virtualizing IIS. Here, our expert discusses all of the components and how they fit into a successful server virtualization project.
Isapi Rewrite Filter facilitates URL rewriting in IIS 7.0
Although IIS 7.0 comes with its own URL rewrite add-on, it doesn't always do the job. An alternative is Ionic's Isapi Rewrite Filter, a free open source tool designed to override the shortcomings of Microsoft's utility and give admins more flexibility.
Avoiding excessive file growth with IISLogs 2.0 utility
IIS log files can turn into a never-ending problem if they aren't cleaned up regularly. That's why Microsoft MVP Steve Schofield developed IISLogs 2.0 -- an automated file management tool written using the Microsoft .NET Framework.
IIS setting smoothes file uploads in Windows Server
Uploading content from a Web browser is a common practice for admins, and often results in a nasty error prompt. But by tweaking an IIS setting to enable larger client uploads, admins can make these errors issues of the past.
Free smartphone app gives IIS admins remote control
IIS 7 Mobile Admin lets on-the-go IT pros control aspects of IIS straight from their smartphones, including inspecting application pools and performing minimal site management. Expert Serdar Yegulalp breaks down the basics of the app and some important security precautions to keep in mind.
You can follow SearchWindowsServer.com on Twitter @WindowsTT.
For more information on Microsoft's Web platform visit our Internet Information Services topic page.
Dig Deeper on Microsoft Internet Information Services (IIS)