Evaluate
Weigh the pros and cons of technologies, products and projects you are considering.
Microsoft SQL Server 2008 R2 spotlight
Microsoft's latest database server release comes with a host of new features, including several BI enhancements for the enterprise.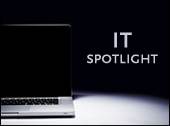 With SQL Server 2008 R2, Microsoft has certainly put its foot on the gas pedal when it comes to updating its database server platform. As you may recall, SQL Server 2005 was five years in the making, with SQL Server 2008 following suit three years after that.
The company has cut that turnaround time down yet again with R2, which arrives less than two years after SQL Server 2008 was first released to manufacturing. A big part of that is because unlike with past offerings, SQL Server 2008 R2 boasts no major changes or overhauls to the database engine itself. That's not to say R2 doesn't come with its fair share of new features, though.
For starters, SQL Server 2008 R2 will be available in two new editions to go along with the usual Standard and Enterprise offerings. The first, SQL Server 2008 R2 Datacenter edition, was created in the same vein as the Windows Server edition of the same name – to provide high-level scalability for database environments. The second newbie, dubbed Parallel Data Warehouse, takes things a step further by promising the ability to scale SQL Server data warehouses well beyond the limits of past releases.
The high price of virtualization with R2

Microsoft has changed its pricing and licensing structure with SQL Server 2008 R2, the result of which could make virtualizing SQL Server too costly for some organizations.

"The new licensing throws a wrench in the plans of organizations with aggressive virtualization roadmaps."
-- Steve Kaplan, VP of data center virtualization at INX

Read more: Microsoft changes virtualization licensing for R2
When it comes to actual features, however, it's clear that Microsoft's primary focus with R2 was on business intelligence (BI). The timing makes sense, too, as organizations continue to put a greater emphasis on BI, and IT professionals see it as an increasingly promising career path. Microsoft has doubled down on BI with new features like Master Data Services and the self-service BI add-on, PowerPivot. Data visualization improvements for SQL Server Reporting Services (SSRS) have also received a good amount of attention.
As usual, the benefits of these new features will have to outweigh the migration costs associated with implementing them before organizations can take advantage. For those with Microsoft Software Assurance that have already obtained a SQL Server 2008 license, those costs are minimized, as an upgrade to R2 is free. Aside from that, the decision to move to a new SQL Server license will require a lot of research, especially since many organizations are still running SQL Server 2005 -- and are seemingly content to stick with it for the time being.

Key changes to SQL Server 2008 R2
SQL Server 2008 R2 comes with several new features – some major, others not so much. Here you'll find an overview of the 10 most significant changes, including details on lesser-known updates to Report Builder 3.0 and SQL Server Management Studio (SSMS).
Peeling the layers of R2's system requirements
The software and hardware requirements for deploying SQL Server 2008 R2 can be confusing to say the least. The first step is to understand the routine specifications of R2 before focusing on the requirements specific to the active OS, such as hardware and memory.
SQL Server 2008 R2 offerings extend to premium and enhanced editions
With the release of SQL Server 2008 R2 comes two new premium editions – Parallel Data Warehouse and Datacenter – along with two enhanced editions, all equipped with specialized features. These R2 editions are also defined by price and license considerations that vary significantly depending on enterprise needs.
New data warehouse edition puts the focus on scalability
One of the two new editions of SQL Server 2008 R2 is dubbed Parallel Data Warehouse (PDW). Previously code-named Project Madison, this yet-to-be-released edition of R2 focuses on scaling data warehouses over multiple physical servers. The added power comes at a hefty price tag, however, so PDW deployments may only be ideal for larger environments – at least for now.
Master Data Services and the "single version of truth"
As mentioned above, MDS is one of the most notable business intelligence features added to SQL Server 2008 R2. The idea is to improve decision making by creating a higher level of data consistency across the enterprise. "When you want to pull all your data together and report on it, [organizations often find] that they have real data quality problems," says Kevin Kline, a technical strategy manager for SQL Server solutions with Quest Software Inc. "This is when you want to implement a master data strategy; one version of the truth, or 'reference data', as we call it."
PowerPivot aims to bring self-service BI to the masses
Microsoft's PowerPivot tool is another BI addition aligned with SQL Server 2008 R2. The long-developed Project 'Gemini' is designed to let users construct BI solutions through the ever-familiar Microsoft Excel, and then share that information via SharePoint 2010.
Multi-server management from a single interface
Another key addition to SQL Server 2008 R2 is the ability to manage and monitor multiple SQL Server instances from one SSMS dashboard. Also known as the utility control point (UCP), this feature is used to gather data from several instances, creating a quick overview on an entire enterprise from a single screen.
DACPACs to streamline application deployment for developers
SQL Server 2008 R2 aims to simplify the process of deploying Visual Studio applications to SQL Server through what are called data-tier applications, or DACs. These app packages come with their share of pros and cons, but are a step forward in regards to making life easier for developers and DBAs.
There's a lot more to learn about SQL Server 2008 R2. For more information, visit SearchSQLServer.com.
Dig Deeper on Windows Server troubleshooting