Evaluate
Weigh the pros and cons of technologies, products and projects you are considering.
Microsoft SharePoint 2010 spotlight
The latest version of Microsoft's popular collaboration platform includes new features for admins concerned with governance and backup issues.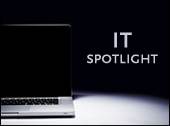 As we continue to move further into the era of social networking and collaboration, the role such practices play in organizations is becoming more prominent. It seems Microsoft has the leg up on the competition in this area with its SharePoint software, which some IT professionals are already calling "the de facto collaboration platform" for the enterprise.
But while end users have enjoyed the benefits of SharePoint for years now, questions around governance and security have left many in IT slow to embrace the platform.
"Because users can control so many elements of SharePoint -- from provisioning new sites to new document libraries to security -- IT shops are often overwhelmed with site-creation volume, storage consumption, service interruptions and managing the growth," writes Shawn Shell, a consultant specializing in collaboration and content management solutions. As you can see, the benefits of SharePoint can also be IT's worst enemy.
SharePoint 2010 for BI

"If you look at the Microsoft busines intelligence (BI) website, the platform is now marketed as a combination of SQL Server 2008 R2, Office 2010 and SharePoint 2010.
Judging from that, it seems SharePoint is here to stay and only time will tell if its inclusion with the BI stack was the right choice by Microsoft."
-- Roman Rehak, database architect

Read more: Shining the light on Microsoft PowerPivot
Still, the release of SharePoint 2010 aims to make things easier on IT. Improvements to the Central Administration interface and enhanced PowerShell functionality are designed to give admins more control, while governance can be handled better through Active Directory and Group Policy. Backup and upgrade processes have also been simplified, and new features like Microsoft PowerPivot aim to open new doors in terms of self-service business intelligence.
That's not to say that SharePoint is suddenly problem-free, of course. For example, all the new functionality has resulted in steeper hardware and storage requirements (like other recent Microsoft releases, SharePoint 2010 is 64-bit only). The issues with governance are likely to always be there as well. But as SharePoint360 founder Paul West said recently, it seems Microsoft is starting to answer the IT wish list for SharePoint, which is good news for Windows admins.

What's new with SharePoint 2010
While Microsoft made some major improvements to SharePoint 2010, the new release also includes its share of minor tweaks and disappointing oversights. Get an overview of all the big (and not so big) changes, along with details on what areas still have room for improvement.
Key enhancements for admins and IT managers
Sure, the end user features are the main attraction, but what IT pros want to know is, "What can it do for us?" Here you'll find an in-depth rundown of all the new built-in functionality for administrators, such as improved governance control and better backup and restore capabilities.
Considerations for moving to SharePoint 2010
All the new features and functionality might sound great on paper, but what are the real benefits and gotchas to be aware of when deciding on a SharePoint 2010 implementation? In this podcast interview, Forrester Research analyst Rob Koplowitz discusses the key deployment issues for organizations of all sizes.
Avoiding SharePoint 2010 upgrade nightmares
It's true that the increased hardware requirements might scare some organizations off at first. But believe it or not, many are saying that the upgrade and configuration process is actually much simpler for SharePoint 2010 than with previous releases. "In the past, the migration process required you to take almost the whole thing down and put the new one up, but that's no longer the case," says Brandon Gibson, SharePoint technology consultant, in this report by Bridget Botelho.
What SharePoint 2010 means to Microsoft Exchange Server
"SharePoint 2010 hits all of the different pain points that I had with [MOSS 2007]," says technical author J. Peter Bruzzese. Check out what the latest version of SharePoint has to offer Microsoft Outlook users and Exchange administrators.
Security strategies for Microsoft SharePoint
All the built-in features in the world won't matter without the proper planning. By focusing on areas like access control and application security ahead of time, Windows admins can save themselves a lot of trouble trying to lock down SharePoint after the fact.
There's plenty more to learn about SharePoint 2010. For more information on the latest release and general SharePoint topics, visit SearchWinIT.com.
Dig Deeper on Windows Server troubleshooting