Evaluate
Weigh the pros and cons of technologies, products and projects you are considering.
Mobile device management spotlight
Users are adopting smartphones and tablets at a rapid pace, leaving IT shops no choice but to put the management of those devices at the top of their 2011 to-do lists.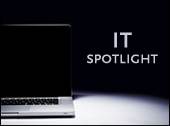 As mobile devices evolve and become popular alternatives to traditional desktop machines, mobile endpoint management is more important than ever to Windows admin operations. While devices like smartphones and tablets are initially aimed at consumers, there's no denying they've begun to carve out a larger share in the enterprise.
When it comes to smartphones, the BlackBerry is still king. But according to results from TechTarget's 2011 Windows Purchasing Intentions Survey, both the Android and Apple iPhone have started to gain ground. Microsoft recently jumped on the smartphone bandwagon as well with the release of Windows Phone 7, adding another competitor to the increasingly crowded mobile device playing field.
Tablets add yet another element to the mix. Results from the same TechTarget survey place the iPad in over 33% of business environments in 2011, with support for Hewlitt-Packard (HP), Lenovo and Dell tablets sprinkled in as well. Once again, Microsoft is looking to get in on the action by joining forces with ARM, a strategy designed to make Windows more comparable to Apple's iOS in the tablet market.
With so many mobile device options making their way into the enterprise, it all leads to a delicate balance between user freedom and IT policy. Many organizations are establishing detailed security policies to protect internal data and address key areas such as device deployment, configuration and maintenance. Others have turned to products like Microsoft's System Center Mobile Device Manager, though uptake has been slowed as such software continues to mature.
The challenges of securely and efficiently managing mobile devices should only increase, however, as more users bring them into the enterprise (whether the enterprise is ready for them or not). "People want to be productive," said James Ainslie, chief technology officer at SMMT Online (Pty) Ltd. in Johannesburg, South Africa. "In today's economic climate, people can't afford to be separated from their information."

An introduction to mobile device management in the enterprise
No two mobile devices are alike, so how do you manage your group's mishmash of gadgets effectively? Microsoft MVP Brien M. Posey explores the challenges of mobile endpoint management and the best practices that can help sort out the mess.
Making corporate apps mobile device-friendly
Although many users would like their mobile devices to perform the same as their PCs, it's usually not that simple. But while the need to run corporate apps on devices poses a challenge, there are some important steps organizations can take to help.
How to craft a mobile device management policy
By developing a management policy, Windows admins can stay connected to the organization 24/7 while keeping IT resources safe and secure. This tip provides details on what to include and how to maintain the right balance between business and IT.
Mobile device security: Understanding the risks
Data loss, unauthorized network access and unsecure applications are the biggest threats mobile endpoints pose to your organization. In this tip, IT specialist and writer Gary Olsen looks at how to tackle each of these vulnerabilities while keeping users happy.
The keys to mobile device security for admins
While security policies make a good first step toward locking down enterprise mobile devices, they aren't foolproof solutions. IT security consultant Kevin Beaver breaks down some additional steps administrators can take to protect their company's information.
Mobile endpoint management for SMBs on a budget
Mobile device management doesn't just play a role in large enterprises, it also affects small and midsized businesses. But even with less money and resources to work with, there are still affordable steps that can be taken to keep mobile devices secure.
Does Windows Phone 7 make sense in the enterprise?
Much like the iPhone and Android, Microsoft's Windows Phone 7 is the latest mobile device being considered by folks in the workplace. Technical consultant and author Jonathan Hassell looks at what WP7 has to offer and questions the impact it could have on your organization.
Security considerations for Windows Phone 7
Regardless of Microsoft's intent for Windows Phone 7, the smartphone is likely to find its way into the workplace sooner rather than later. But administrators may be surprised by the lack of security the it initially provides.
You can follow SearchWindowsServer.com on Twitter @WindowsTT.
For more information on mobile device management visit SearchEnterpriseDesktop.com.