Evaluate
Weigh the pros and cons of technologies, products and projects you are considering.
NSE eSENSE Visualizers for SharePoint
Create flexible SharePoint sites that display data from several different sources and external systems, using charts and grids, onto SharePoint pages.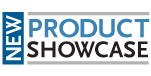 Organizations can create flexible Microsoft SharePoint sites with NSE eSENSE Visualizers that display information from several different data sources and external systems, using charts and grids, onto SharePoint pages.

Add-ons in NSE Inc.'s eSENSE Visualizers let organizations create SharePoint sites and manage all items needed to securely access SharePoint data. The latest version of eSENSE Visualizers features enhanced display options for structured database data. Flexible display options ensure that various businesses and user interface (UI) requirements are covered using the SharePoint UI. Sample display options include:
Charts
Hierarchal data sets
Grids
Master/detail layouts
In-line grouping of grid data
"My data" filters based on user identity
Additional configurable filters and parameters
Using an optimized Entity and Data Source Management feature, Visualizers let companies manage and control all of the elements needed to display SharePoint data, such as entities, data sources, relationships, views and role security. The tool also enables individual data entities to be controlled using the SharePoint security model. Any data or entity can be viewed or restricted based on the SharePoint role of the individual accessing the page.
eSENSE Visualizers supports multiple views for an entity, allowing it to be used for multiple constituencies. This, for example, enables internal users to view additional fields that aren't visible to external users.
System requirements: Windows SharePoint Services 2.0, SPS 2.0, WSS 3.0 or MOSS 3.0. eSense uses a database to store information required to set up and render pages in SharePoint. Windows or SQL authentication must have the rights to create a database and SQL login on the targeted database server. An impersonation user provides native SharePoint functionality. Must raise user privileges to the local administrator level on the SharePoint server to allow eSENSE to extend base SharePoint functionality. Must have .NET 2.0 Framework installed if the Configurator is running on a separate PC or Server.
Pricing: Base configuration, $2,480 and support for one year. Additional SharePoint servers, $995; additional administration consoles, $495.
Dig Deeper on Microsoft messaging and collaboration services