Evaluate
Weigh the pros and cons of technologies, products and projects you are considering.
Notes Migration Suite
The TransVault Notes Migration Suite is archiving and compliance software that works to speed up migrations from Lotus Notes to Microsoft Exchange.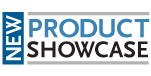 The TransVault Notes Migration Suite is a compilation software suite that uses an archive-first strategy to accelerate migrations from Lotus Notes to Microsoft Exchange. The TransVault Notes Migration Suite from TransVault Software features three migrators, available separately or as a package, that work to quickly migrate their Lotus Notes data to Microsoft Exchange. It also ensures that corporate data being migrated remains fully secured, audited and searchable to meet any compliance requirements.

Operating its conversion behind the scenes, TransVault Notes Migration Suite offers users instant access to migrated data, calendars, contacts and other information through Microsoft Outlook Express or Outlook Web Access (OWA).

The Notes Migration Suite does not burden new servers with legacy email; instead it rewrites internal email addresses as a part of the migration, so that legacy email messages can be replied to from within the new mail server or domain.

Additional TransVault Notes Migration Suite features include:
The TransVault Notes Migrator, which migrates Lotus Notes to Microsoft Exchange.
The TransVault PAB Migrator, which converts Lotus Notes address book information and uploads it into an Outlook contacts folder to centrally manage information with minimal user interaction. and nothing to install on the desktop.
The TransVault Notes Decrypter, which detects, decrypts and allows for future migration of encrypted email stored in Lotus Notes.
System requirements: Microsoft Outlook 2003 plus a configured user profile with access to an Exchange server; the latest version Microsoft Visual C++ run-time files and operating system components; Microsoft SQL Server 2000 SP3 or higher; Microsoft Windows Server 2003; Microsoft Data Access Components (MDAC) 2.7 or higher; Windows Script Host 5.7 or higher; Microsoft .NET Framework version 2.0 with latest service packs installed.
Pricing: $25 per mailbox; enterprise volume discounts are available.
Dig Deeper on Exchange Server setup and troubleshooting