Our top five Exchange Server 2010 administration tips
Exchange 2013 is fast approaching, but Exchange 2010 is far from a distant memory. Take a few moments to see which Exchange 2010 tips kept readers clicking the last two years.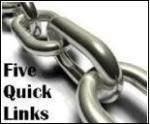 With Exchange Server 2013 RTM right around the corner, it seems like an opportune time to look back at Exchange Server 2010. Exchange 2010, which included several new improvements and functions, has helped the productivity of many businesses. Some of those improvements included: database availability groups, role based access control and a beefed up Outlook Web App.
While readers found the majority of our Exchange 2010 administration coverage helpful, five topics appeared to be very useful. We present our most popular Exchange 2010 tips and articles from the past two years.
1. Exchange 2010 server roles explained
What does the mailbox server do? Why is the client access server important? This Exchange 2010 server role primer has kept readers clicking for quite some time, with over 9,000 page views since publication.
2. Twelve steps to complete your Exchange 2003 to Exchange 2010 migration
Any administrator knows that a complete Exchange 2003 to Exchange 2010 migration doesn't happen overnight. But if you've done the proper research and reviewed the prerequisites, all that's left to do is follow this simple plan.
And don't forget to document your Exchange migration. You'll thank us next time you upgrade Exchange.
3. Five things that annoy me about Exchange 2010
Most Exchange administrators agree that there's a lot to like about Exchange 2010. One of our experts, however, found CAS high availability, routing changes and a few other Exchange 2010 features less than perfect.
4. Installing Exchange 2010? Make sure Exchange 2003 is completely gone from AD
A clean Active Directory is extremely important for a smooth Exchange 2010 migration. If there are still Exchange 2003 remnants hanging around, you can use the ADSI Edit tool to remove them.
5. Relieving common Exchange 2010 headaches
Exchange 2010 is a very stable product, but there are very few IT shops that report having zero issues. Difficulties opening the Exchange Management Console and OWA/ActiveSync problems are just two Exchange 2010 administration issues you may need to address. Fortunately, they're pretty easy to fix.
Don't forget the client! Outlook 2010 is not without its own problems.
Dig Deeper on Exchange Server setup and troubleshooting