Evaluate
Weigh the pros and cons of technologies, products and projects you are considering.
Outlook 2010 task notes
Task notes in Outlook 2010 offers appealing new options for users, such as OneNote, that will ease task management and organization.
#8 Task notes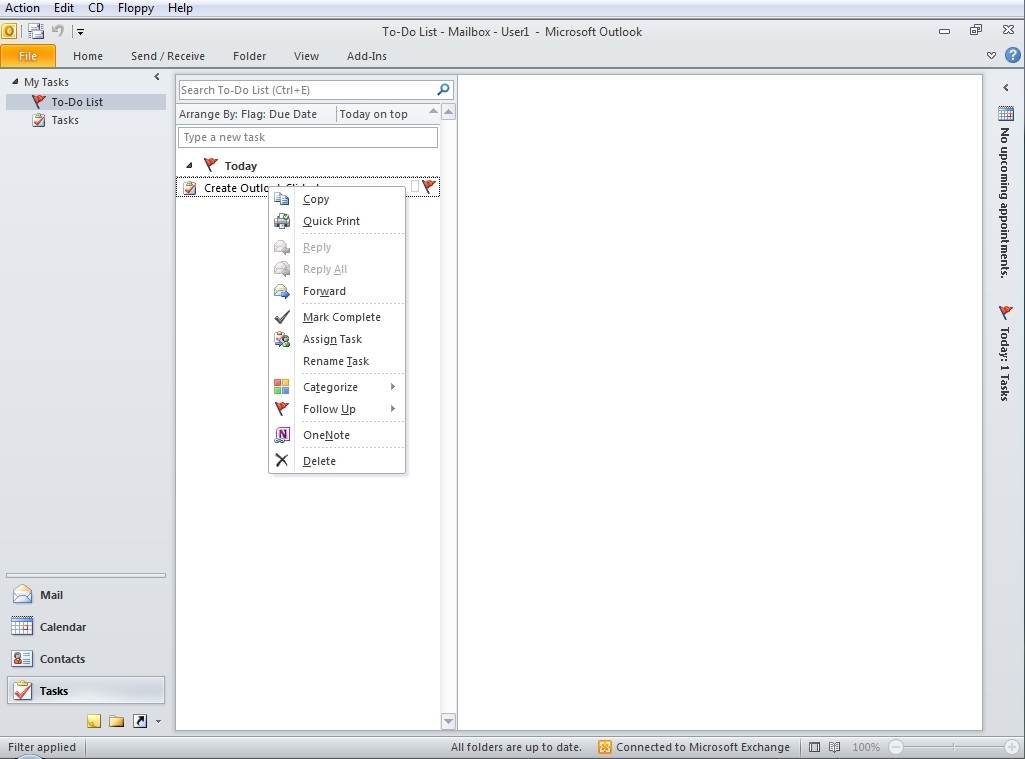 Right-clicking on a task in Outlook 2010 reveals a menu containing several options. One of these options is Microsoft OneNote. OneNote is a Microsoft Office application that's designed to act as a repository of information from multiple sources. You can take notes and insert files or include Web content within your notes.
Ideally, this application helps with task management. I created a note entitled: Create Outlook Slideshow. Using OneNote, I can link the task to all of the research I've collected while preparing this slideshow.
Dig Deeper on Exchange Server setup and troubleshooting