Evaluate
Weigh the pros and cons of technologies, products and projects you are considering.
Publish calendars online with Outlook 2010
Microsoft Outlook 2010 allows users to publish calendars online and lets them control who views their personal Outlook calendars.
#9 Publish calendars online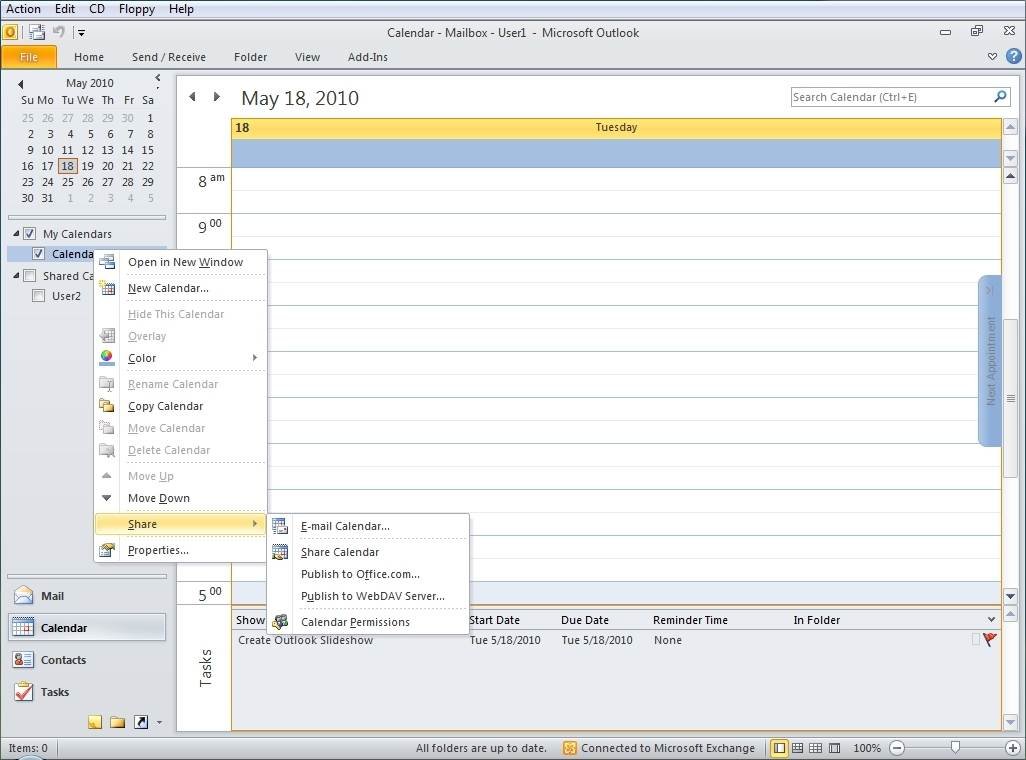 Outlook 2010 gives users the ability to publish calendars over the Internet. This slide shows that you can publish a personal calendar to Office Online or to a WebDAV server.
Users have full control over who can access their published calendars, as well as the level of detail they can view. For example, you could disclose full details, limited details or availability only.
| | | |
| --- | --- | --- |
| << PREVIOUS | 1| 2 | 3 4 5 | 6 | 7 8 9 10 11 | NEXT >;>; |
Dig Deeper on Exchange Server setup and troubleshooting