Evaluate
Weigh the pros and cons of technologies, products and projects you are considering.
Quest ChangeAuditor for Exchange
Check out Quest's ChangeAuditor, which gives Exchange administrators the tools to audit Exchange Server activities and provides alerts when changes occur.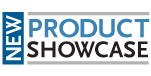 Quest ChangeAuditor for Exchange proactively audits Exchange Server activities and provides real-time alerts when vital changes occur. ChangeAuditor for Exchange, from Quest Software Inc., gives administrators the tools to proactively audit changes to Exchange Server configurations and permissions. It also tracks, alerts and reports on Exchange security and policy settings. Its platform can troubleshoot other Exchange problems by automatically collecting information related to major changes, including original and current values.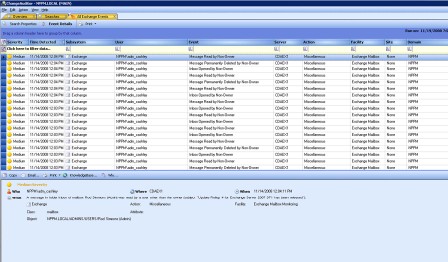 Figure 1: A screenshot of Quest's ChangeAuditor for Exchange
ChangeAuditor allows administrators to perform the following:
Audit all critical changes using extensive, customizable auditing and reporting for all critical changes to Exchange including administrative groups, mailbox policies, public and private information stores, distribution lists and more.
Tighten enterprise-wide change and control policies by tracking user account and delivery restriction changes. Admins receive information on all administrators and users who have gained access into another user's mailbox. Administrators can also see who has accessed, deleted, copied, moved or created email messages from that mailbox to help protect Exchange infrastructures from exposure to unauthorized access.
Track critical configuration changes to Exchange environments and translate raw data into meaningful information, safeguarding the security and compliance of their infrastructure. ChangeAuditor sends real-time alerts, has Smart Alert technology for intelligent event correlation and produces in-depth reports on activities occurring within the infrastructure.
Produce meaningful security and compliance reports on the fly. A built-in compliance library and the ability to build custom reports lets administrators meet operational efficiency and compliance goals for standards such as SOX, PCI DSS, HIPAA, FISMA and SAS 70.
System requirements: Client hardware minimum of P4 2.0 GHz or better; 1 GB RAM or better; P4 3.0 GHz or better; 2 GB RAM or better is recommended; at least Windows 2000 Professional SP3, Windows 2000 Server SP3, Windows Server 2003, Windows Server 2008, Windows XP SP2, or Windows Vista. Required client software and configurations include Microsoft's .NET Framework v2.0+, x86 or x64 versions; Internet Explorer 6.0 or higher.
Pricing: $12 per enabled mailbox.
Dig Deeper on Exchange Server setup and troubleshooting