Evaluate
Weigh the pros and cons of technologies, products and projects you are considering.
Quest MessageStats 6.1
Consolidate a full view of email messaging components into one interface -- generating reports from the messaging organization using Quest MessageStats 6.1.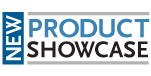 Quest MessageStats 6.1 for Microsoft Exchange Server puts a full view of all email messaging components into one interface -- generating reports based on data gathered from the entire messaging organization.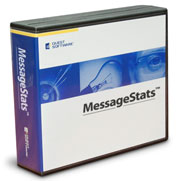 Quest MessageStats 6.1 streamlines several components used to measure and manage email messaging, such as Microsoft Exchange, perimeter or edge servers and firewalls, antivirus, antispam, filtering, archives and mobile and remote access. MessageStats, from Quest Software Inc., aligns service delivery times, traffic flow, storage capacity, inventory, financials and email usage into one interface, enabling companies to confirm operational efficiencies and meet corporate goals.
Initially created to report and analyze Exchange Server health and activity, the latest version -- MessageStats 6.1 -- customizes cross-platform solutions and reports and analyzes other components within a messaging infrastructure. The tool gathers tracking logs from Exchange 2007 servers. Content Analysis reports related to Message Classes can also provide information on Unified Messaging in information stores.
The entire MessageStats 6.1 application is localized, including the Installer, Admin Console, Reports Console, Online Help, Users Guide and other documentation. Additional product upgrades include:
Built-in languages that allow for installation in English, French, German, Japanese and Korean.
Add-on Report Packs that are being developed to provide reporting on messaging components such as mobile access, archiving, instant messaging (IM) and SMTP server traffic.
Viewable in Internet Explorer 7.
System requirements: Supports x64-bit version of Microsoft Windows, runs on Exchange Server 5.5, 2000, 2003 and 2007.
Pricing: $12 per mailbox.
Dig Deeper on Microsoft messaging and collaboration services