Evaluate
Weigh the pros and cons of technologies, products and projects you are considering.
Quick steps in Outlook 2010
Create your own quick steps in Outlook 2010 with the built-in editor that simplifies common tasks such as emailing your team or manager.
#7 Quick steps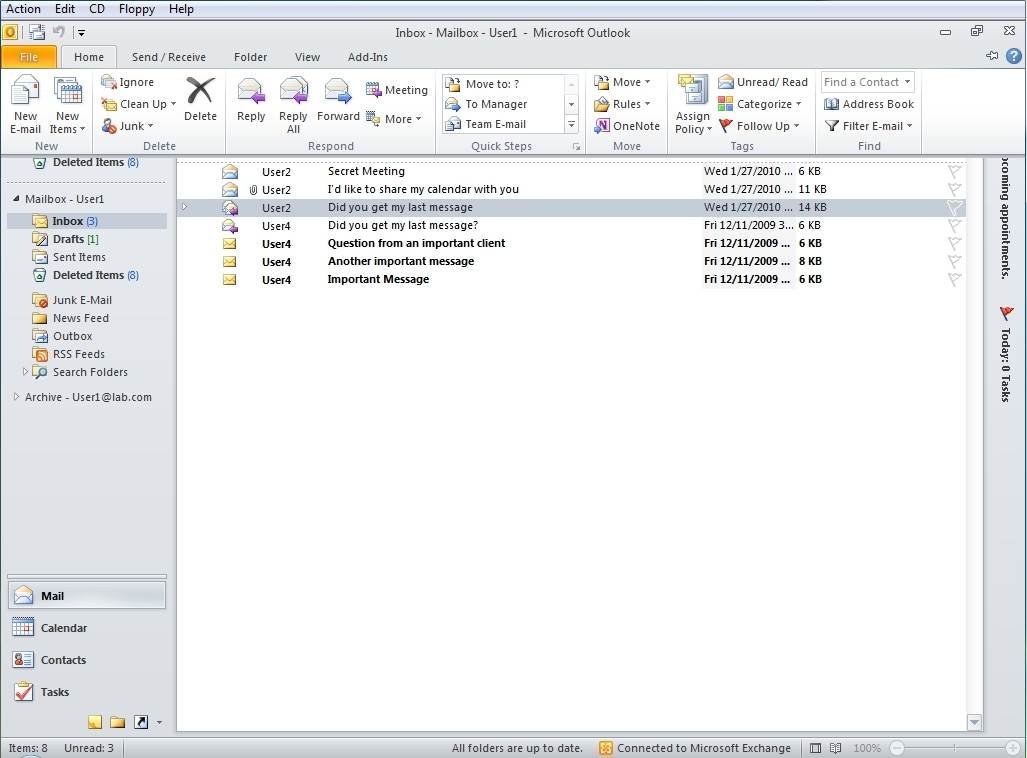 Quick steps are designed to simplify common tasks in Outlook 2010. For example, in the image you'll notice that the task ribbon contains a section labeled Quick Steps, which contains Move To, Meeting Reply, To Manager and Team E-Mail icons. If you want to send an email to your manager or your team, you don't have to go through all of the usual steps. You could simply click on the appropriate Quick Step icon. NOTE: You must first create a Quick Step using the built-in editor to take advantage of this feature.