Evaluate
Weigh the pros and cons of technologies, products and projects you are considering.
Recovery Manager for Active Directory
Recovery Manager from Quest Software can help Windows administrators provide backup and recovery functionality for Active Directory.
Recovery Manager reduces downtime and eliminates manual processes with online restores and centralized backups of Active Directory using a snap-in to the Microsoft users and computers console.
Recovery Manager for Active Directory's advanced searching capabilities allow systems administrators to quickly locate, then restore or roll back deleted objects and their associated attributes without taking users offline. With this software, Quest Software gives systems administrators and IT managers detailed forensics on the deleted objects in their Windows environment.

Download this free guide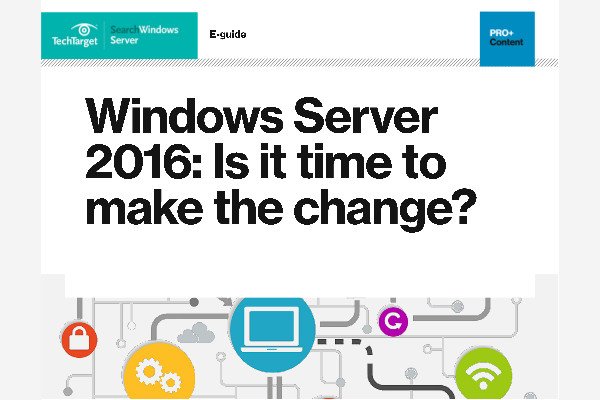 Download: Buyer's Guide to Windows Server 2016 in 2018
You may be due for an upgrade! Check out our full Windows Server 2016 Buyer's Guide to see if a switch to the new server would be the best move for your organization.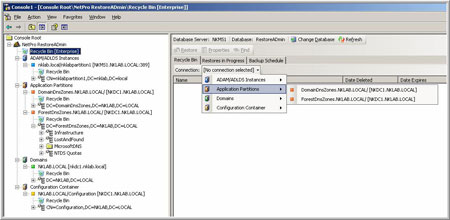 Figure A: Recovery Manager for Active Directory
Optimized network usage with automated, centralized backups of Active Directory domains and forests also come with Recovery Manager.
Recovery Manager's new features include:
Online backup and restore capabilities for Active Directory Lightweight Directory Service (ADLDS, formerly ADAM).
AD online backup and restore capabilities for application data partitions -- and DNS zones stored within them -- as are available for Active Directory.
The ability to restore or roll back an attribute to an empty value to return it to an undefined state.
The ability to snap in to the Microsoft Management Console (MMC) for an integrated backup and recovery console for ADLDS, application data partitions, domain and configuration naming contexts.
System requirements: Recovery Manager for Active Directory consists of a client and a database component. The database component requires 1.6 GHz CPU, 512 MB RAM. Windows Server 2000, Windows 2003 Server, SQL Server 2000 (SP3a or higher), SQL Server 2005, MSDE 2000, or SQL Server Express 2005. The client component requires Windows XP Pro, Windows Server 2003 (any edition, x86 or x64 bit), Windows Vista Business/Ultimate/Enterprise, Microsoft .NET Framework 2.0, MMC 3.0. (Note: At least one domain controller in the domain must be running Windows 2003 in order to restore deleted objects).
Pricing: $5 per user, $1 maintenance (per user, annual).
Dig Deeper on Microsoft Active Directory Backup and Restore