Evaluate
Weigh the pros and cons of technologies, products and projects you are considering.
SPAMfighter Exchange Module 3.4.0
Find out about SPAMfighter Exchange Module 3.4.0, a simple to use spam fighting solution that links all companies that use the product.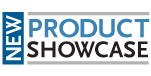 SPAMfighter Exchange Module 3.4.0 offers an easy-to-use and efficient solution for stopping spam in your Microsoft Exchange environment, with the help of SPAMfighter server and the VIRUSfighter scanning engine.

SPAMfighter Exchange Module 3.4.0 seamlessly integrates with Microsoft Exchange Server making it very fast and safe to use. As email arrives and the Exchange Server routes it to its addressees, SEM makes a unique encrypted signature for each message and sends it to the SPAMfighter Server for evaluation. If the SPAMfighter Server determines that a message is spam, it notifies SEM and the spam mail is moved to the user's spam folder.
SPAMfighter Exchange Module also offers reporting, so Microsoft Exchange administrators can review statistics of how many messages SEM is filtering, how many Exchange users are enabled and other data. In addition, SEM is very simple for end users to use, as it automatically moves spam to their spam folder. While SEM simplifies administration and keeps software and configuration off the employee's desktop, it provides options for individual control for end users at the administrator's request.
VIRUSfighter is a scanning engine in SEM that scans email messages for viruses at the earliest possible entry point, while incoming messages are scanned at the SMTP level. In cases where Microsoft Exchange Server chooses to bypass this level, email messages are scanned at the mailbox level.
While VIRUSfighter secures your incoming email, the server's file system is also being actively secured by the built-in On-Access Scanner. Even unknown threats are detected by the built-in Sandbox technology and the engine is regularly updated with new virus definitions.
SEM protects more than 4,000 companies worldwide. If spam does get through to any of those businesses, it is reported to SPAMfighter and is blocked from the rest of those companies. In essence, as the SEM community grows, so do the product's capabilities.
SPAMfighter Exchange Module includes these new features:
Built-in support for Microsoft Windows clustering through the use of the SPAMfighter Exchange Model Clustering technology. SEM Clustering gives users full failover capability, thus providing continuous spam and virus protection in case of system failure or maintenance.

A new Scanning Gateway that has improved filtering capabilities for PDF and image spam and continuous updates (if Automatic Update is enabled in SEM). This results in better filtering of spam and assures that you won't need to restart the SPAMfighter service in case of an update.

Rewritten to increase speed, the Administration Module has been optimized with the introduction of the "Keep Alive" module, which ensures that data used is always up to date.
System requirements: Microsoft Windows Server 2000 or newer; Microsoft Exchange Server 2000, 2003, 2007 or Microsoft Small Business Server; Internet Information Services with Microsoft .NET Framework; Microsoft Data Access Components 2.7, a minimum of 256 MB RAM and 10 MB storage.
Pricing: SPAMfighter Exchange Module 3.4.0 is sold in batches of five users at $25 per user (with VIRUSfighter, $50 per user). Pricing depends on the number of users. For six to 10 users, the price drops to $22.50 per user and for 11 to 20 users, it's $21.25 per user and so on.
Dig Deeper on Exchange Server setup and troubleshooting