Evaluate
Weigh the pros and cons of technologies, products and projects you are considering.
Security Explorer 7 for SharePoint
Manage access controls and security on Windows servers, Microsoft Office SharePoint servers and workstations across the Exchange server enterprise.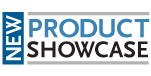 ScriptLogic's Security Explorer for SharePoint provides real-time management of Microsoft Office SharePoint Server 2007 and Windows SharePoint Services v3 security.

Security Explorer 7 for SharePoint gives administrators the ability to manage, search, duplicate, back up and recover permissions across the network using a point-and-click interface.
ScriptLogic's Security Explorer facilitates management of NTFS file-folder security, SharePoint security, file shares, services, printer access, registry security and task scheduling. This reportedly restricts access to privileged information on Windows servers and workstations and standardizes security management across a Windows network. Users can access security and permissions, viewing assigned and inherited permissions, without having to locate security lists in files, folders and registry keys.
Security Explorer for SharePoint also includes the following features:
A single security-centric interface. With it, permissions can be quickly reviewed, modified and cloned on all servers and across all Web farms.
Able to backup security permissions only (no data). That way, security problems can easily be fixed when they occur, and there is no need to overwrite data or wait for full data restores.
Rapid scan. With it, any combination of permissions are granted to specific users or groups, inherited or explicit. It's useful for finding out what type of permission access a user has across the whole SharePoint farm, not just one list or site.
System requirements: Windows 2000 or later, Microsoft .NET Framework 2, 50 MB of disk space, 256 MB of memory and Pentium 600 MHz or faster processor.
Pricing: Security Explorer for SharePoint is priced at $999 per Web server in farm. Discounts of 10% to 20% are available for five and 10 servers.
Dig Deeper on Windows Server troubleshooting