SharePoint integration considerations for every Exchange organization
Many companies use SharePoint and Exchange but fail to gain all the integration benefits. Avoid the common mistakes and incorporate the best practices discussed in this Q&A.
Many companies that rely on Exchange Server and Microsoft Outlook also use SharePoint for things like data warehousing, workflow reporting and social networking. However, not every company integrates these products in a way that takes full advantage of SharePoint's capabilities.
We recently spoke with Errin O'Connor, founder and CEO of the EPC Group, a SharePoint consulting firm based in Houston, about some little-known ways to take advantage of Exchange, Outlook and SharePoint. We also discussed some common issues, some of the least efficient ways to use these tools and when to consider a move to the hosted version of these offerings as part of the Office 365 suite.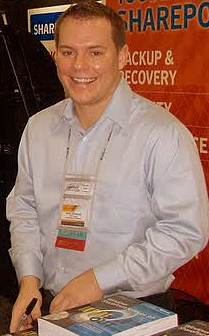 What are the major pain points for companies that run Exchange Server and SharePoint? What can they do to mitigate those issues?
Errin O'Connor: When you consider how often email is used and how people use it, you run into not only a training issue, but a fundamental change in mindset. There are email quotas for users' Exchange accounts, sure, but defining a clear migration path or determining when an email should be moved to SharePoint represents a big shift in how most people are used to working.
Email-enabling SharePoint discussion boards and lists are two ways to begin helping users see the benefit of not having 150 folders in Outlook. The problem is, many users may say it's a lot easier for them to find their data [using Outlook] because it is how they've been doing it for years.
We're seeing technology change; mobile devices proliferate, and records retention policies are being enforced more than ever. This is due in part to the litigious environment in which a lot of organizations operate. Email is definitely a record 85% of the time and it should be stored in the system of record for the organization -- Microsoft SharePoint Server.
Limiting mailbox size and enforcing email storage to 90 days or 120 days may seem like a drastic approach to essentially force a mindset change, but it's one I've seen work when the right amount of user communication and public relations are put into the mix.
What are some lesser-known ways to use Exchange and Outlook in conjunction with SharePoint that many companies don't usually take advantage of?
O'Connor: SharePoint 2010 supports two-way synchronization. With that comes the ability to email-enable SharePoint lists like calendars, tasks, document libraries, discussion boards and contacts. Of course, you can also create custom alerts for actions taken on said lists.
A lot of users don't always take advantage of the option to manage SharePoint contacts from Outlook and don't add SharePoint tasks or calendars into Outlook. Of course, we also want users to minimize the number of passwords or applications they interface with on a daily basis.
I also don't see a lot of organizations taking advantage of OWA SharePoint Web Parts. Users can ensure that alerts -- whether daily, weekly, etc. -- are consolidated, helping minimize repetitive alerts throughout the day and maximizing their time.
You can walk users through this process or create a three- to four-minute training video using something as simple as Camtasia Studio. Seeing these capabilities [in action] often leads to that light bulb moment for users and increased efficacy.
Can you describe how you see smaller companies use SharePoint vs. how large companies use SharePoint?
O'Connor: It's interesting as smaller companies are willing to take on that "bigger company" change management task or hurdle. On the other hand, larger organizations tend to go more toward true records management. They go through the more challenging tasks of coming up with the company's core content types or metadata and investing more in training and overall communication to users.
One of the worst mistakes a company can make, big or small, is implementing SharePoint in a way that is just meant to meet the initial and functional needs of the business at hand. It's so critical to view each implementation of SharePoint as a hybrid platform; it should be your Intranet as well as something you can use for future document management, workflow or as a professional, social collaboration platform.
I always harp on developing that 24- or 36-month SharePoint roadmap. If you take the hybrid approach to your SharePoint implementation, you can avoid having to modify major configuration areas to meet needs down the road.
What lessons can [small and large companies] learn from each other?
O'Connor: A very common area in both large and small SharePoint implementations is the need for strong power or super users who are passionate about SharePoint and improving collaboration and business processes. It amazes me when someone shows off their workflow and/or automation of a business process. Again, you see that light bulb effect trickle down throughout the organization.
Communication and public relations regarding SharePoint and its powerful features or cool new ways companies can do business with their day-to-day tasks is so powerful and a huge key to success. A handful of vocal, helpful and passionate power users really cannot be measured from an ROI perspective.
Office 365 includes both Exchange Online and SharePoint Online. What advice can you give for companies considering a move to the hosted collaboration suite?
O'Connor: I've really seen Office 365 be more effective for smaller organizations of around 100 users or less. With data aggregation and the need to access other internal data sources for things like creating PerformancePoint 2010 KPIs or dashboards, it can be a real challenge in externally hosted environments.
Also, customization requests from users can affect the overall SharePoint platform and cause a lot of push back to companies who want to implement customizations to meet their users' needs.
It's always a best practice to implement custom solutions as features that can be activated or de-activated. Think of them being turned on and off like a light switch. Those can typically be reviewed by the hosting company and approved. But do you want to wait or can you afford to wait for another firm to tell you what you can and can't do with SharePoint?
Errin O'Connor is the Founder and Chief Executive Officer for EPC Group. Errin focuses on implementing Microsoft technologies in organizations throughout the United States. He also manages EPC Group's corporate strategy and architects the proven methodologies around collaboration, enterprise content/records management and custom application development.
Dig Deeper on SharePoint administration and troubleshooting