Share this item with your network: BACKGROUND IMAGE: iSTOCK/GETTY IMAGES
Collaboration moves beyond email

auris - Fotolia
Evaluate
Weigh the pros and cons of technologies, products and projects you are considering.
Should email platforms be hosted, or should they stay home?
Messaging and web collaboration tools and other email alternatives can go to the cloud or stay on-premises. Where are you sending your email platforms?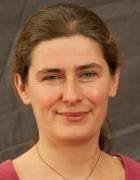 By
Once organizations decide that they need to do something about email, the first decision they usually tackle is whether to select an on-premises tool or go to the cloud.
To no one's surprise, companies are increasingly choosing cloud-hosted applications. Many cloud application providers can reliably demonstrate that they are secure, with appropriate certifications and uptime guarantees, Alan Lepofsky, vice president and principal analyst at Constellation Research, said.
Cox Automotive's vice president of information technology Mark Satterfield is all-in with cloud for messaging and collaboration. "As the company's CSO, five years ago, I wouldn't have done it," he said. But now, "we're getting rid of everything on-premises and jumping everything to the cloud."
Not only is Satterfield comfortable with the security posture of cloud-hosted collaboration apps, he prefers their simplicity. "It takes a lot of time and effort to do an upgrade," he said. By deferring to Jive's automatic updates, "I've pulled away from all that worry and we're still getting new functionality every two or three weeks."
But with cloud-based tools, there are sticking points, too: backup, availability, overly frequent updates and lack of control and integration, said John Schneider, Jive's senior director of product marketing.
Like many early entrants in the Web collaboration and messaging market, the company's offerings were originally on-premises only, so they avoided those complications. These days, "a significant proportion of new customers choose cloud versus on-premises, but our on-premises business is healthy and growing," Schneider said.
Ultimately, the real question for IT isn't which deployment model -- or security certification, or integrations -- to choose in a messaging and collaboration platform. What matters most is ensuring that end users use the messaging and collaboration platform you select for them -- and that those tools aren't more trouble than they're worth, Lepofsky said.
"It's almost become a cliché to say that people don't like email and that they're looking for alternatives," Lepofsky said. Still, he points out, many of the same problems you have with one tool will be found in another tool. Information overload, for example, has gone from bad to worse with the advent of social media, and you lose the benefit of organizing principles such as folders, he said.
"As much as we all hate email, at least it's all in one inbox."
Alex Barrett is editor-in-chief of Modern Infrastructure. Contact her at abarrett@techtarget.com.
Dig Deeper on Outlook management